skip navigation
Daily Schedule
Sun, Oct 14, 2018
DAILY SCHEDULE
WEEKLY SCHEDULE
Sunday, October 14, 2018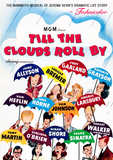 10:00 AM
B/W - 103 m

TV-PG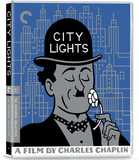 The most cherished film by Charlie Chaplin (Modern Times) is also his ultimate Little Tramp chronicle. The writer-director-star achieved new levels of grace, in both physical comedy... more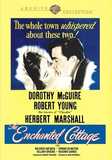 Director John Cromwell's delicate achingly romantic film is based on Sir Arthur Wing Pinero's play written in a post-World War I era of broken men returning to families who could not... more
3:30 PM
B/W - 170 m

TV-PG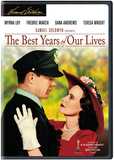 This Academy Award winning masterpiece recounts the problems faced by three returning veterans after WWII as they attempt to pick up the threads of their lives. more
6:30 PM
C - 81 m

TV-PG
Widescreen
Closed
Captions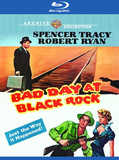 BAD DAY AT BLACK ROCK (1955) Folks in Black Rock have their own way of welcoming mysterious, one-armed stranger John J. Macreedy. He's welcome to leave. Or they'll make sure he... more
TCM PRIMETIME - WHAT'S ON TONIGHT:
MONSTER OF THE MONTH: MONSTER OF THE MONTH: THE MUMMY
10:45 PM
B/W - 64 m

TV-PG
12:00 AM
B/W - 107 m

TV-G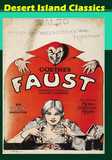 God and Satan war over earth; to settle things, they wager on the soul of Faust, a learned and prayerful alchemist. During a plague, Faust despairs and burns his books after failing... more
Merchant Ivory Productions, led by director James Ivory and producer Ismail Merchant, became a household name with A Room with a View, the first of their extraordinary adaptations of... more
There are no titles in the genre scheduled.
Recent Movie News
A Star is Born: Judy Garland and the Film that Got Away
-
New York Times
bestselling author and daughter of Judy Garland tells the story of
A Star Is Born
(1954) -- at once the crowning achievement and greatest disappointment in her mother's legendary career. This is a vivid account of a film classic's production, loss, and reclamation.
TCM Movie Database
Your destination for exclusive material from the TCM vaults
LEARN MORE >