skip navigation
Daily Schedule
Sun, May 29, 2016
DAILY SCHEDULE
WEEKLY SCHEDULE
Sunday, May 29, 2016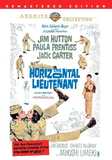 Again and again, a Japanese raider strikes on an American-held Pacific island. He steals fruitcake from the military larder. Smoked oysters. Even Gefilte fish. This means war! Lt.... more
8:45 AM
B/W - 88 m

TV-PG
Widescreen
Closed
Captions
Glenn Ford averts a general disaster in the World War II action-comedy Imitation General, costarring Red Buttons and Taina Elg. Surrounded by the Germans and with commanding officer... more
10:30 AM
B/W - 101 m

TV-G
Pvt. Marion Hargrove: reporting for comedy duty! Robert Walker found his career breakthrough and wartime audiences found something to laugh at with this Hollywood version of... more
3:00 PM
C - 121 m

TV-PG
Widescreen
Closed
Captions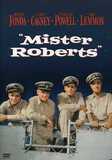 The crew of a World War II cargo ship comes to rely on the genial Mister Roberts to mediate the tantrums of an unqualified captain. Director John Ford, Mervyn LeRoy Star Henry Fonda,... more
Synopsis: In this short film, an expedition heads to the barren lands of northern Canada to study musk-ox calves.

Color
28 min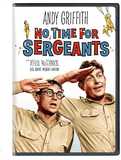 Will Stockdale (Andy Griffith) is a garrulous, innocent hillbilly serving in the Air Force. Crotchety Sergeant King (Myron McCormick) takes an instant dislike to Will and determines... more
TCM PRIMETIME - WHAT'S ON TONIGHT:
MEMORIAL DAY MARATHON
Director Edward Zwick's intense historical drama based on the true story of the 54th Regiment of the Union Army during the Civil War. Starring Dezel Washington and Morgan... more
10:15 PM
B/W - 170 m

TV-PG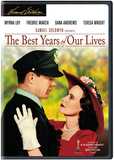 This Academy Award winning masterpiece recounts the problems faced by three returning veterans after WWII as they attempt to pick up the threads of their lives. more
Donald Sutherland, Elliott Gould, Tom Skerritt. Three Army surgeons infuriate and humiliate their strict superiors during the Korean War in this landmark comedy that inspired the hit... more
Synopsis: In this short film, Robert L. Ripley presents a series of interesting sights to a group of sailors, such as a six year old boy who can shave. Vitaphone Release 1197.

B/W
7 min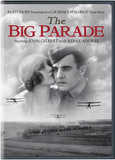 The highest-grossing silent film of all time, as well as the first realistic war drama, tells the harrowing story of a young man's (John Gilbert) front-line experiences in World War... more
There are no titles in the genre scheduled.
Recent Movie News
San Francisco Silent Film Festival Begins June 2
- The 21st Annual SFSFF begins June 2, with screenings running through June 5 in the historic Castro Theatre in San Francisco. The festival includes 19 programs total, with all films accompanied by live music.
TCM Movie Database
Your destination for exclusive material from the TCM vaults
LEARN MORE >