skip navigation
Daily Schedule
Fri, Nov 24, 2017
DAILY SCHEDULE
WEEKLY SCHEDULE
Friday, November 24, 2017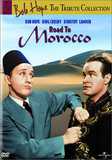 Bob Hope, Bing Crosby, Dorothy Lamour. Two sailors fresh from a shipwreck in the Mediterranean keep company with Princess Shalimar. 1942/b&w/82 min/NR/(CC). more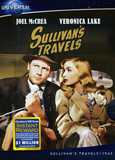 Written and directed by Preston Sturges, Sullivan's Travels is one of the greatest Hollywood satires ever made. John L. Sullivan is an idealist filmmaker who decides to make a... more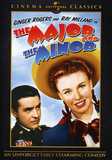 One wonders how greatly Billy Wilder's farce about an older man's unusual interest in a teenaged girl would have to be altered to be remade now. It stars Ginger Rogers as Susan... more
11:00 AM
C - 96 m

TV-G
Widescreen
Closed
Captions
Discover Marilyn Monroe's phenomenal comic talent as she leads an outrageous man-hunting scheme in this classic comedy. Also starring Lauren Bacall and Betty Grable. (1953) Running... more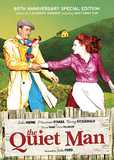 Sean Thornton (John Wayne) in an American boxer who swears off fighting after he accidentally kills an opponent in the ring. Returning to the Irish town of his youth, he purchases... more
3:00 PM
C - 108 m

TV-G
Widescreen
Closed
Captions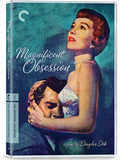 Reckless playboy Bob Merrick (Rock Hudson, in his breakthrough role) crashes his speedboat, requiring emergency attention from the town's only resuscitator-at the very moment that... more
5:00 PM
C - 173 m

TV-G
Widescreen
Closed
Captions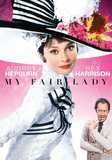 At one time the longest-running Broadway musical, My Fair Lady was adapted by Alan Jay Lerner and Frederick Loewe from the George Bernard Shaw comedy Pygmalion. Outside Covent Garden... more
TCM PRIMETIME - WHAT'S ON TONIGHT:
TCM GUEST PROGRAMMER: TCM GUEST PROGRAMMER: MATTHEW MODINE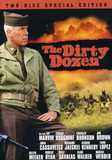 An all-star cast energizes Robert Aldrich's classic World War II action drama about a group of 12 American military prisoners assembled by tacticians and ordered to perform a suicide... more
10:45 PM
C - 127 m

TV-14
Widescreen
Closed
Captions
In this classic Southern prison drama, social misfit Lucas "Luke" Jackson (Paul Newman) is incarcerated for a petty crime and sentenced to a chain gang. Luke is a sullen and laconic... more
1:15 AM
B/W - 121 m

TV-MA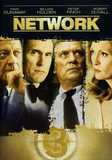 Repackaged more
3:30 AM
B/W - 113 m

TV-PG
There are no titles in the genre scheduled.
Recent Movie News
Michael Curtiz: A Life in Film
- In the first biography of this colorful, instinctual artist, Alan K. Rode illuminates the life and work of one of the film industry's most complex figures. His meticulously researched biography provides a nuanced understanding of one of the most talented filmmakers of Hollywood's golden age.
TCM Movie Database
Your destination for exclusive material from the TCM vaults
LEARN MORE >