skip navigation
Daily Schedule
Wed, May 24, 2017
DAILY SCHEDULE
WEEKLY SCHEDULE
Wednesday, May 24, 2017
8:15 AM
B/W - 105 m

TV-PG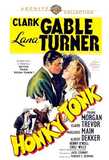 A gambler attempts to settle into honest life in a small town by falling in love with a young local and opening up a saloon with his gambling winnings. more
In fur-trapping country, a man depends on his single-shot rifle and his courage. One of those men is Flint Mitchell (Clark Gable), who heads into Blackfoot territory with his fellow... more
11:45 AM
B/W - 95 m

TV-PG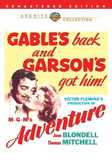 'Gable's back and Garson's got him!' So went one of film's most famous ad lines, welcoming home the movie icon and World War II veteran to share an Adventure with glorious Greer... more
3:45 PM
B/W - 113 m

TV-PG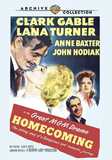 A self-absorbed Army doctor falls in love with a headstrong nurse in the trenches of World War II despite a loving wife waiting back home. more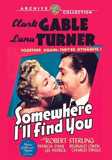 A love triangle between three reporters set during World War II. more
TCM PRIMETIME - WHAT'S ON TONIGHT:
TCM GUEST PROGRAMMER: TCM GUEST PROGRAMMER: TCM BACKLOT
8:00 PM
C - 109 m

TV-14
Widescreen
Closed
Captions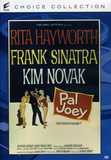 Based on the hit Rodgers and Hart musical of the same name*PAL JOEY follows Joey Evans (Frank Sinatra*From Here to Eternity)*a charming nightclub singer who is very popular with the... more
10:15 PM
B/W - 123 m

TV-PG
Widescreen
Closed
Captions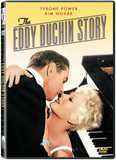 Tyrone Power, Kim Novak. The life story of the famous pianist and bandleader of the 1930s and 1940s, featuring the music of Gershwin, Chopin and Hammerstein. 1956/color/123... more
12:30 AM
C - 112 m

TV-G
Widescreen
Closed
Captions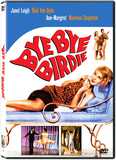 Lots of laughs and great songs have made this all-time favorite based on the hit Broadway show one of the most memorable musicals of all time. When rock star and teenage heartthrob... more
2:33 AM
C - 9 m


Widescreen
Closed
Captions
Synopsis: The MGM Symphony Orchestra performs the Overture to the Merry Wives of Windsor in this musical short.

Color
9 min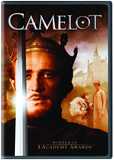 The oft-told tales of Arthurian legend have always been fertile ground for art. With countless books, films and songs on the subject, there have been many interpretations of Merlin,... more
There are no titles in the genre scheduled.
Recent Movie News
San Francisco Silent Film Festival Begins June 1
- The 22st Annual SFSFF begins June 1, with screenings running through June 4 in the historic Castro Theatre in San Francisco. The festival includes 18 programs total, with all films accompanied by live music.
Dick Dinman Salutes Undervalued Star Van Johnson!
- Kino Lorber has just released on Blu-ray a sparkling new 4K restoration of the riveting suspense thriller 23 PACES TO BAKER STREET and producer/host Dick Dinman welcomes noted author John McElwee to the show as both pay tribute to the versatile and undervalued star Van Johnson.
Kirk and Anne: Letters of Love, Laughter, and a Lifetime in Hollywood
- This is the story of film legend and centenarian Kirk Douglas and his wife of nearly sixty-three years, Anne. Their stories of enduring love and a lifetime led on the world stage unfold through the couple's own candid commentary and priceless letters from their personal archives.
TCM Movie Database
Your destination for exclusive material from the TCM vaults
LEARN MORE >