skip navigation
Daily Schedule
Fri, Feb 22, 2019
DAILY SCHEDULE
WEEKLY SCHEDULE
Friday, February 22, 2019
1:15 PM
C - 95 m

TV-PG
Widescreen
Closed
Captions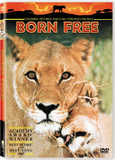 Virginia McKenna, Bill Travers. Gamekeepers adopt Elsa, an orphaned lioness cub, and must decide if they should turn her loose in the wild. 1966/color/95... more
Synopsis: This short film shows how the city of Calgary celebrates the annual festival of Stampede Week. Vitaphone Release 1686A.
Dir: Saul Elkins
Color
18 min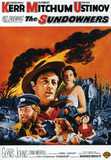 Acclaimed film about an Irish family of sheep farmers, living in Australia during the 1920's. The father is a dreamer who prefers living as a nomad, but his wife and son long for... more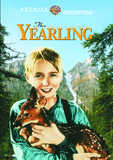 Gregory Peck, Jane Wyman, Claude Jarmin Jr.. This Oscar-winning film about a boy's special relationship with a young fawn in the Florida backwoods has become a beloved family... more
TCM PRIMETIME - WHAT'S ON TONIGHT:
31 DAYS OF OSCAR: 31 DAYS OF OSCAR: BEST MOVIE MUTINY
8:00 PM
C - 185 m

TV-PG
Widescreen
Closed
Captions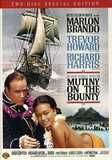 This film stars Marlon Brando as the spirited Fletcher Christian and Trevor Howard as the tyrannical Captain Bligh. Their ship, the Bounty, leaves the Portsmouth in 1787, on a... more
11:15 PM
C - 125 m

TV-PG
Widescreen
Closed
Captions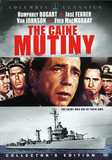 The Caine is a battle-scarred Navy vessel under the command of Captain Queeg, who rules with an iron fist. But Queeg is a man who suffers from an acute case of insecurity and stress,... more
1:30 AM
B/W - 131 m

TV-14
Repackaged more
4:00 AM
C - 122 m

TV-PG
Widescreen
Closed
Captions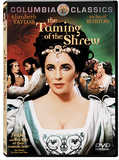 Elizabeth Taylor and Richard Burton sparkle and amuse as Katharina and Petruchio in William Shakespeare's comic look at male chauvinism and women's lib in the 16th century.... more
There are no titles in the genre scheduled.
Recent Movie News
Julie Adams (1926-2019)
- The brunette beauty and 1950s Universal Pictures star, forever known as the woman in the clutches of the CREATURE FROM THE BLACK LAGOON (1954), passed away Sunday, February 3, 2019 in Los Angeles at the age of 92.
TCM Movie Database
Your destination for exclusive material from the TCM vaults
LEARN MORE >