skip navigation
Daily Schedule
Mon, Aug 20, 2018
DAILY SCHEDULE
WEEKLY SCHEDULE
Monday, August 20, 2018
Synopsis: In this short musical comedy, Adam and Eve go on a adventure that leads them from the Garden of Eden to Florida. Vitaphone Release 1702-1703.
Dir: Roy Mack Cast: Mildred Dixon , June MacCloy , Leon Errol .
Color
19 min

10:00 AM
B/W - 92 m

TV-PG
12:00 PM
C - 103 m

TV-PG
Widescreen
Closed
Captions
Robert Taylor (Quo Vadis) and Stewart Granger (The Prisoner of Zenda) team up in this 'grim, fierce, raw-boned outdoor fare' (Variety) filmed on location in rugged Custer State Park,... more
Swashbuckling screen legends Stewart Granger and Robert Taylor star as feuding New England whaling brothers. Their fraternal loyalties are tested when Granger leads Taylor's crew to... more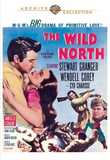 Canadian officer Pedley slaps the cuffs on an accused murderer mountain man Jules Vincent. As the Mountie and his dog team mush onward to take Vincent to justice an avalanche a... more
6:00 PM
C - 110 m

TV-PG
Widescreen
Closed
Captions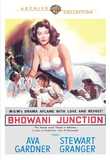 Ava Gardner was never more alluring than as the half-caste heroine of Bhowani Junction. more
TCM PRIMETIME - WHAT'S ON TONIGHT:
SUMMER UNDER THE STARS: SUMMER UNDER THE STARS: STEWART GRANGER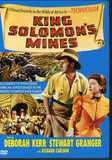 Before there was an Indiana Jones, there was Allan Quartermain, the stalwart hero of H. Rider Haggard's classic 1885 novel that's been filmed four times. Stewart Granger portrays... more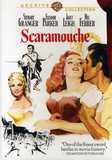 Let danger befall him. Let the winds of fate blow where they may. Andre Moreau will strike a blow for vengeance and the French Revolution. First, he must hone his skill with the... more
2:15 AM
C - 87 m

TV-PG
Widescreen
Closed
Captions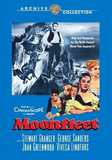 Fritz Lang directs Stewart Granger in this swashbuckling adventure about an 18th century orphan who discovers that his charming guardian is the leader of a gang of... more
4:00 AM
C - 100 m

TV-PG
Widescreen
Closed
Captions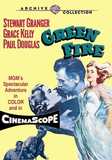 Rian Mitchell has spent years chasing a fortune and now in the Andes he may have found a fabled emerald mine of the Conquistadors. He may also have found something more precious: The... more
There are no titles in the genre scheduled.
Recent Movie News
TCM Remembers Tab Hunter
- Tab Hunter passed away on Sunday, July 8 in Santa Barbara, California just a few days shy of his 87th birthday.
TCM Movie Database
Your destination for exclusive material from the TCM vaults
LEARN MORE >