share:
Recent DVDs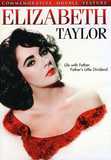 Elizabeth... The Elizabeth Taylor: Commemorative Collection includes Father's Little Dividend... more info $5.95was $6.99 Buy Now
MEDIA:
WATCH MOVIE CLIPS
|
VIEW TRAILER
|
VIEW PHOTOS
|
WATCH A TCM PROMO
| | | | |
| --- | --- | --- | --- |
| Also Known As: | | Died: | |
| Born: | | Cause of Death: | |
| Birth Place: | | Profession: | Cast ... |
RATE AND COMMENT
BIOGRAPHY
Harry Langdon emerged in the mid-1920s on the American comedy scene like super nova burning startlingly bright, only to die down quickly to darkness. His cherubic little figure, dressed in a tiny, cloth hat, oversized coat, and broad, floppy shoes, arrived during a period of stagnation in the character comedies of Lloyd, Keaton, and Chaplin: Lloyd was repeating himself, Keaton was repeating Lloyd and Chaplin was inactive from 1925 to 1928. And into this breach came Langdon.
Langdon developed his character and some basic comic situations as a successful stage performer. Film producer Mack Sennett spotted him, signed him to a contract in 1923, and assigned Sennett staff members Arthur Ripley, Harry Edwards and Frank Capra to work with Langdon to translate his comic persona to film. His first film for Sennett, "Picking Peaches" (1924), showed little promise, but by the time Langdon made his final short for Sennett, "Saturday Afternoon" (1926), his character was in place.
The Langdon character possesses an imperishable optimism and a baby-like innocence, characterized by a fleeting half-smile and a meek wave of greeting. In a bizarre twist, it happens that this waif-like creature is a grown man, a social being possessing a job and a family. But this man's childish nature is taken as a given and his purity is endowed by a primal religious faith protected by a higher power. As Capra once explained it, "His only ally was God. Langdon might be saved by a brick falling on a cop, but it was verboten that he in any way motivate the brick's fall."
Langdon's passivity and ambiguous presence was a refreshing tonic for audiences of the mid-20, giving them a new perspective. Walter Kerr called Langdon "a comma," a reference to his place among the other popular comedians of the day. Langdon gently rattled the overly familiar slapstick situations, in which some type of action is required; his inaction bared the comic structures to film audiences and at the same time kept them alive.
Langdon's rise to popularity was swift; in 1925, "Photoplay" would write: "Ask Harold Lloyd who gives him the biggest celluloid laugh. Ask any star. They will all say Langdon. In a year, he has taken up his comedy post right behind Keaton and Lloyd."
Inevitably, Langdon would expand into features. When he signed with Warner Bros. in 1926, he took Edwards, Ripley and Capra with him. His first three features ("Tramp, Tramp, Tramp" 1926; "The Strong Man" 1926; "Long Pants" 1927) were critical and popular successes. Then, according to Capra, Langdon began to fancy himself another Chaplin; he fired Capra and Edwards and began to direct himself.
Without a firm grasp on his screen character, the Langdon-directed films were mawkish, maudlin and repetitive. Langdon had allowed the thin ambiguity that kept his persona afloat to sink under him. After the triple disasters of "Three's A Crowd" (1927), "The Chaser" and "Heart Trouble" (both 1928), Langdon found himself relegated to bit parts in features, low-budget comedy shorts and gag writing, with rare notable performances ("Hallelujah I'm a Bum" 1933; "Zenobia" 1939).
Langdon's legacy will always be the quiet flame of his unique silent character. Perhaps it was a balancing act that could not be sustained for long, for it was too narrow, too reflective of the forms. But there was no denying the genius. As James Agee wrote, "Langdon had one queerly toned, unique little reed. But out of it he could get incredible melodies."