share:
Recent DVDs
Eat Drink Man... Tradition! Tradition! Cultures across the globe have been discussing and... more info $12.95was $19.95 Buy Now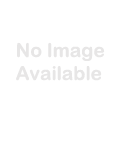 I Am Heath... I Am Heath Ledger is a feature length documentary celebrating the life of Heath... more info $13.95was $19.99 Buy Now
The Many Loves... Season Three finds Dobie and Maynard discharged from the army and enrolled in S.... more info $20.95was $29.98 Buy Now
MEDIA:
WATCH MOVIE CLIPS
|
VIEW TRAILER
|
VIEW PHOTOS
|
WATCH A TCM PROMO
| | | | |
| --- | --- | --- | --- |
| Also Known As: | | Died: | |
| Born: | October 23, 1954 | Cause of Death: | |
| Birth Place: | Chaozhou, Pingtung, TW | Profession: | Director ... director screenwriter producer assistant cameraman |
RATE AND COMMENT
BIOGRAPHY
Though he drew many of his influences from Asian cinema, director Ang Lee transcended his Taiwanese heritage to make films in such diverse settings as 19th century England and early-1970s Connecticut to hit upon the universal differences when culture, society and sexual mores collide among the generations. After earning his master's degree in film from New York University and playing househusband for several years while his microbiologist wife forged her career, Lee emerged onto the international film scene with "The Wedding Banquet" (1993), his second feature and first to earn an Academy Award nomination. From there, he directed a series of strong, confident films that crossed all cultural barriers, including the adaptation of Jane Austen's popular novel, "Sense and Sensibility" (1995), starring Emma Thompson and Kate Winslet, and "The Ice Storm" (1997), which depicted a dysfunctional family in 1970s New England on the cusp of tragedy. But perhaps his greatest triumph came when he returned to his Chinese roots with "Crouching Tiger, Hidden Dragon" (2000), a stunning period epic that deftly balanced heartfelt romance with exquisite martial arts action. Following a misguided step into comic book action territory with "The Hulk" (2003), he returned to form with the subtle and heartbreaking "Brokeback Mountain" (2005), which depicted a homosexual romance between two ranch hands, fantastical drama "The Life of Pi" (2012), and anti-war drama "Billy Lynn's Long Halftime Walk" (2016), all of which demonstrated that Lee was the rare director able to communicate universal themes regardless of time, setting or culture.
Born on Oct. 23, 1954 in Chaozhou, Pingtung, Taiwan, Lee was raised in a home where his scholar parents emphasized education. Before living in Taiwan, his parents had fled their home in China following his paternal grandparents' execution for being landowners during the Communist revolution that led to the Chinese Nationalists' defeat after the Chinese Civil War in 1949. While in Taiwan, Lee completed a mandatory two-year stint with the Chinese military before attending the Taiwan Academy of Art, where he studied acting. In 1978, he left Taiwan to attend college in the United States. He first matriculated at the University of Illinois at Urbana-Champaign, where he earned his Bachelor of Fine Arts in theater in 1982. Lee moved on to earn his master's at New York University's Tisch School of the Arts, where he made the 16mm short, "Shades of the Lake" (1982), which won the Best Drama Award in Short Film in Taiwan. Also that year, he served as an assistant cameraman on Spike Lee's NYU thesis film, "Joe's Bed-Stuy Barbershop: We Cut Heads" (1982). Lee earned his master's after directing his own thesis, "Fine Line" (1984), which won Best Film and Best Director at the university's annual film festival.
More importantly, "Fine Line" earned Lee attention from Hollywood in the form of an agent from William Morris. But he spent the next six-plus years struggling to get projects off the ground while playing househusband, raising his two sons as his wife, Jane Lin, earned bread as a microbiologist. In 1990, Lee glimpsed a turning point when he entered two scripts into a national competition in Taiwan and amazingly placed first and second. Lee made his feature directing debut with the first-place script, "Pushing Hands" (1992), a fish-out-of-water drama that examined the clash of cultures when a father (Sihung Lung) comes to live with his son (Bo Z. Wang) in America. But it was his second-place script for "The Wedding Banquet" (1993) that propelled his career and transformed Lee into an internationally acclaimed director. A modern-day comedy of errors, "The Wedding Banquet" told the story of a gay New York man (Winston Chao) being pulled into a marriage of convenience with a Chinese immigrant (May Chin) while his traditional Taiwanese parents have no idea about his sexuality. Made on a shoestring budget, the film was an international hit, earning over $30 million worldwide. "The Wedding Banquet" also won a slew of awards, including a Golden Globe for Best Foreign Language Film and earned an Academy Award nomination in the same category.
For his next film, "Eat Drink Man Woman" (1994), Lee continued to explore the clash between culture and the sexual mores of different generations. The seriocomic film depicted an aging father and master chef (Lung again) who enjoys making large Sunday meals for his three unattached daughters (Chien-Lien Wu, Kuei-Mei Yang and Yu-Wen Wang). But their roles within the family start to break when each daughter becomes involved for good or ill with another man, which leads to unexpected changes in their lives. Once again, Lee's film earned critical acclaim and several award nominations, including another nod for Best Foreign Language Film at the Academy Awards. A seemingly unlikely choice to adapt a classic British novel, Lee was hired to direct "Sense and Sensibility" (1995), his first English-language film. Adapted from Jane Austen's classic and starring Emma Thompson, the film earned rave reviews, many of which singled out Lee's nuanced approach to the comedy of manners about two very different sisters (Thompson and Kate Winslet) who struggle to find love. In many ways, the film was similar to his earlier work, the study of social mores unique to a time and place and the effect of a patriarch on family and miscommunication. Although "Sense and Sensibility" received seven Oscar nominations, including one for Best Picture and winning Best Adapted Screenplay, Lee was surprisingly left out of the Best Director category.
Lee raised his game considerably with his next film, "The Ice Storm" (1997), which was adapted from Rick Moody's novel of the same name. Dark, moody, but not without a sense of humor, "The Ice Storm" focused on the societal upheavals in the 1970s - from Nixonian politics to wife-swapping to the burgeoning women's movement - with particular attention on how a family man (Kevin Kline) escapes the futility of his life by having an affair with a neighbor (Sigourney Weaver), while his wife (Joan Allen) is bored and unsure how to overcome the transgression. With meticulous detail to period, "The Ice Storm" featured strong performances all around, particularly from then up-and-coming teen actors Elijah Wood and Christina Ricci. Once again, Lee's film was the recipient of several award nominations. Lee next undertook perhaps his most ambitious film yet, "Ride With the Devil" (1999), an action-packed post-Civil War-era epic about renegade Confederate soldiers set on the Missouri/Kansas border based on a Daniel Woodrell's novel Woe to Love On. For the film, the director assembled a cast drawn from a who's who of rising stars, including Jonathan Rhys Meyers, Jewel, Skeet Ulrich and James Caviezel. Despite the promising result on film, "Ride With the Devil" ultimately generated little interest from audiences.
In 2000, Ang Lee saw the realization of a dream project. He had long harbored the desire to make a film similar to those on which he had been raised while growing up in Taiwan. Returning to his roots, he made his first Chinese-language project in years, "Crouching Tiger, Hidden Dragon," which married the two genres of historical romance and martial arts into an exciting blend. The story focused on a 19th-century warrior (Chow Yun Fat) who hunts down his master's killer while struggling with his feelings for a fellow martial arts expert (Michelle Yeoh). Meanwhile, a spoiled brat of a politician's daughter (Zhang Ziyi) runs off with the fabled Green Destiny sword while being pursued by both the master warrior and her former lover, a desert bandit (Chang Chen) who raided her caravan and kidnapped her. With all the elements to appeal to a mass audience, "Crouching Tiger, Hidden Dragon" was already a hit in Asia when it was released in the United States in late 2000. The movie earned mostly raves and earned a spot on many a critic's top ten lists on its way to earning 10 Academy Award nominations, including one finally for Lee in the Best Director Category. The film wound up winning four, including the Oscar for Best Foreign Language Film.
Due to his overwhelming international success, it was only a matter of time until Lee was approached to direct a big budget tent pole for Hollywood. That movie was the highly anticipated comic adaptation of "The Hulk" (2003), which starred Eric Bana as the seemingly mild-mannered scientist with anger management issues, and Jennifer Connelly as his ex-girlfriend. The high-profile film was met with mixed, but generally appreciative responses, with many quarters praising the dark psychological underpinnings of the story. Others, however, decried the CGI-created Hulk as too unrealistic and cartoonish. If "The Hulk" was largely viewed as a disappointment, Lee redeemed himself thoroughly with the sensitive drama, "Brokeback Mountain" (2005). An adaptation of E. Annie Proulx's revered story by Western master Larry McMurtry and Diana Ossana, the film cast Heath Ledger and Jake Gyllenhaal as a pair of rugged ranch hands who work together on a sheep drive, only to end up having a painful, heart-wrenching love affair that spans several decades; a relationship complicated by the need to be closeted and their mutual heterosexual relationships with women (Michelle Williams and Anne Hathaway). Lee won several awards, including a Golden Globe for Best Director and the top honors at the Directors Guild Awards. As predicted, Lee won an Academy Award for Best Director, but surprisingly lost an expected Best Picture award to Paul Haggis' "Crash" (2005).
Lee returned to his Chinese roots yet again to direct "Lust, Caution" (2007), a highly-controversial period drama that earned both critical kudos and government censorship. Based on the short story of the same name by Chinese author, Eileen Chang, the film took place in both 1938 Hong Kong and 1942 Shanghai and told the story of a young woman (Tang Wei), who uses her overwhelming powers of seduction to lure a top government agent (Tony Leung) into a trap set by a group of college radicals set on assassinating him. As both an espionage thriller and erotic drama, "Lust, Caution" earned Lee considerable critical acclaim, even though the Chinese government heavily edited many of the sex scenes, some of which were real enough to be considered pornographic. Even in the United States, the film received the dreaded NC-17 rating, severely limiting its release. Nonetheless, "Lust, Caution" earned nominations at the Golden Globes and Independent Spirit Awards, while winning the Golden Lion for Best Film at the Venice International Film Festival.
Turning to another period chock full of decadence, Lee directed "Taking Woodstock" (2009), a slice-of-life comedy about an interior designer (Demetri Martin) who inadvertently helps spark a cultural revolution by providing room and board for the crew that puts on the famed Woodstock Music & Art Fair in 1969. Despite a strong cast that included Imelda Staunton, Eugene Levy, Paul Dano and Liev Schreiber, "Taking Woodstock" was dismissed by critics while earning less than $10 million at the box office. But Lee found himself back in awards contention for "Life of Pi" (2012), his visually arresting adaptation of Yann Martel's best-selling novel of the same name. The film starred an international cast of unknowns, save for French star Gérard Depardieu, and followed the ordeal of a teenage boy, Pi Patel (Suraj Sharma), who is lost at sea for over 200 days after a ship carrying animals from his parents' zoo sinks in a storm while en route from India to Canada, killing most everyone on board. Stranded at sea, Pi contends with the elements as well as a Bengal tiger that has managed to take refuge on his lifeboat while going on a journey of spiritual self-discovery. An extraordinary adventure, "Life of Pi" was widely hailed by critics for its landmark visuals and inventive storytelling, and by year's end, garnered Lee a Golden Globe nod and an Oscar win for Best Director. Lee's next film, the war drama "Billy Lynn's Long Halftime Walk" (2016), starred newcomer Joe Alwyn and Kristen Stewart in the tale of a haunted Iraq War veteran. The film was the first major studio feature filmed in a new 3D process that shot hi-definition film at 120 frames per second, five times faster than standard definition film.