share:
Recent DVDs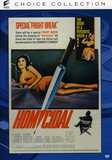 Homicidal ... From legendary horror director William Castle (House on Haunted Hill) comes his... more info $17.95was $20.95 Buy Now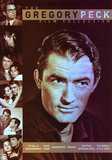 The Gregory... The late, great Gregory Peck is honored with this tremendous collection... more info $45.95was $59.98 Buy Now
Four Sons ... Director Archie Mayo brings this story to life about four brothers torn part by... more info $12.95was $19.98 Buy Now
MEDIA:
WATCH MOVIE CLIPS
|
VIEW TRAILER
|
VIEW PHOTOS
|
WATCH A TCM PROMO
| | | | |
| --- | --- | --- | --- |
| Also Known As: | | Died: | April 2, 1993 |
| Born: | March 21, 1900 | Cause of Death: | |
| Birth Place: | Russia | Profession: | Cast ... actor writer |
RATE AND COMMENT
BIOGRAPHY
With an adept comedic style and blonde beauty that was repeatedly likened to 1930s screwball comedy queen, Carole Lombard, Téa Leoni brought an intelligence and grace to the big and small screens in a way few modern actresses have. Candid, brazen and witty on- and off-screen, Leoni's personality resonated throughout her work in both dramatic and comedic roles. Whether playing a divorced tabloid photographer on "The Naked Truth" (NBC, 1996-1998), a wry key-witness with legs to die for in "Bad Boys" (1995), an intrepid reporter who discovers a government cover-up in "Deep Impact" (1998) or a neurotic, overbearing mother in "Spanglish" (2004), it was Leoni's knack for delivering deadpan one-liners that made her one of Hollywood's most unique leading ladies. Adding luster to her seemingly perfect existence was her marriage to "X-Files" star, David Duchovny, as the two made for one of Hollywood's most lovable and happy couples. She went on to star opposite Jim Carrey in the remake of "Fun with Dick and Jane" (2005) and more than held her own opposite Ben Kingsley in the crime comedy "You Kill Me" (2007). But when all was going her way, Leoni was embroiled in a highly public split with Duchovny following his treatment for sex addiction in 2008. They would reconcile shortly after, only to split again in 2011, around the time she was seen opposite Ben Stiller and Eddie Murphy in "Tower Heist" (2011). Despite her personal setbacks, Leoni remained a potent comedic force in films and on television.
Born Elizabeth Téa Pantaleoni on Feb. 25, 1966 in New York City to parents Anthony Pantaleoni, a lawyer, and Emily Patterson, a nutritionist, Leoni grew up in Manhattan, where she attended the Brearley School as a young girl and went on to attend the Putney School in Putney, VT. Upon graduating high school, Leoni went on to study at Sarah Lawrence College in Bronxville, NY, where she majored in psychology and anthropology. Passing up an opportunity to transfer to Harvard, Leoni took time off from college to travel, spending time in Italy, Japan and St. Croix, where she worked as a crew hand on a sailboat. While visiting Boston, Leoni auditioned, supposedly on a dare, for Aaron Spelling's "Angels 88" (1988) an update on the popular 1970s series "Charlie's Angels" (ABC, 1976-1981). Though Leoni landed the gig, the show never aired after a writer's strike put the series on hold. Leoni decided to continue her pursuit of acting, however, quickly landing a role on the soap, "Santa Barbara" (NBC, 1984-1993). She went on to make her film debut two years later as the "dream girl" in Blake Edwards' gender-bending "Switch" (1991). The following year, Leoni scored the role of a female first baseman in the WWII baseball comedy "A League of Their Own" (1992), in which Leoni accidentally hit Madonna with a baseball. In Lawrence Kasdan's overlong oater "Wyatt Earp" (1994), she shone as a tough frontier prostitute. She followed this up with her television debut on the Fox sitcom, "Flying Blind" (1992-93), in which she garnered rave reviews for her non-stereotypical portrayal of a flamboyant blonde bombshell. It was while doing press for her first major TV series as lead, that she was criticized for an infamous interview in which she said there wasn't enough sex on TV; at least not enough "all-American, healthy, fun sex."
Landing her first starring role on the big screen in 1995, Leoni appeared opposite Will Smith and Martin Lawrence in the Michael Bay action flick "Bad Boys." Portraying Julie Mott, key witness to a drug-related murder, Leoni brought attitude to what could have been a typical girl-in-distress role. Though the role gave her some much-needed career exposure, the shoot proved to be a difficult one for Leoni; an experience that almost made her quit the industry. Taking on a very different role in David O. Russell's comedy "Flirting with Disaster" (1996) - a film which Leoni credited with renewing her faith in Hollywood - she appeared as part of an ensemble cast led by Ben Stiller. Returning to television the same year, Leoni was cast in a starring role as tabloid photographer Nora Wilde on the NBC sitcom "The Naked Truth" (1996-1998). Taking up with the show's producer and creator, Chris Thompson, Leoni's personal life became tabloid fodder worthy of her character's work, in that Thompson was rumored to have left his wife for Leoni. Originally an ABC series, the show was soon bought by NBC, revamped and given a second shot, due mainly to the faith network brass had in Leoni's comic timing. Though "Truth" aired in the coveted post-"Seinfeld" Must See TV slot on the network, the show never caught on with viewers and went off the air in 1998. Leoni's relationship with Thompson was equally as short-lived; the pair split before the end of the series.
Tying the knot for the second time in 1997 - Leoni had been married briefly to director Neil Tardio from 1993-95 - Leoni surprised virtually everyone when she wed fellow actor and New Yorker David Duchovny in secret after a much publicized six-week romance. Though the press speculated that the romance would not last, Leoni and Duchovny proved to naysayer's wrong with a great appreciation for the others' intellect and humor, to say nothing of their bawdy escapades in the bedroom which Leoni and Duchovny had no problem spilling in interviews. Coming off her surprising nuptials, Leoni went on to appear in the box office feature hit, "Deep Impact" (1998). Portraying Jenny Lerner, an MSNBC reporter who discovers that a comet is headed directly for Earth, Leoni joined an all-star cast including Morgan Freeman, Robert Duvall and Vanessa Redgrave. It was really the first time the public took notice of her as a viable big screen leading lady.
Taking time off from work to start a family with Duchovny, Leoni gave birth to her first child, Madeleine West Duchovny, on April 24, 1999. Leoni returned to work the following year to star opposite Nicholas Cage in the holiday fantasy "The Family Man" (2000) which was bit too sappy and sentimental, even for holiday audiences. She went on to face off against dinosaurs in the sequel "Jurassic Park III" (2001) alongside William H. Macy and Sam Neill. Shifting gears, Leoni next starred as Woody Allen's movie producer wife in "Hollywood Ending" (2002) and appeared opposite Al Pacino as a celebrity with troublesome addictions in the well-regarded but little-seen "People I Know" (2002). Balancing motherhood with her acting career, Leoni gave birth to her second child, Kyd Miller Duchovny on June 15, 2002.
Returning to the screen in 2004, Leoni starred opposite Adam Sandler in James L. Brooks' critically acclaimed comedy "Spanglish." As Deborah Clasky, a high-strung, fitness-obsessed, controlling mother, Leoni managed to bring an endearing quality to the emotionally frayed character and provided audiences with the most raucous orgasm sequence on film since Meg Ryan's memorable scene in "When Harry Met Sally" (1989). Leoni next portrayed a mother grieving over the loss of her husband in "The House of D" (2004), the directorial debut of Duchovny. Leoni went on to star opposite Jim Carrey in the high-profile comedy, "Fun With Dick and Jane" (2005), a remake of the 1976 film starring Jane Fonda and George Segal. In the updated version, Carrey and Leoni played Dick and Jane Harper, a married couple so desperate to retain their deluxe suburban lifestyle they resort to armed robbery. Though Leoni and Carrey shared chemistry onscreen, the film was ultimately panned by critics.
Faring better in her next film, Leoni portrayed a less-than-grieving television ad exec who has lost her father, in the black comedy "You Kill Me" (2007), for which she eared critical praise and more than held her own opposite Ben Kingsley. Meanwhile, her seemingly perfect marriage to Duchovny appeared to be on the rocks when in October 2008, both confirmed that they had been separated for months. Speculation swirled that the cause of the split had to do with Duchovny checking himself into rehab that August for sex addition. Of course, Leoni continued on with her career, co-starring in David Koepp's "Ghost Town" (2008), in which she played the widow of a ghost (Greg Kinnear) who befriends a misanthropic dentist (Ricky Gervais). She went on to star opposite Billy Bob Thornton in "The Sweet Smell of Success" (2011) and Ben Stiller in the action comedy "Tower Heist" (2011), while her marriage with Duchovny appeared to be on the mend when the pair were frequently seen together. But in June 2011, it was reported again that the pair had split. The couple divorced in August 2014. Leoni returned to television in the political drama "Madam Secretary" (CBS 2014- ), starring as embattled Secretary of State Elizabeth McCord.