share:
Recent DVDs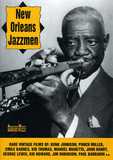 New Orleans... This video features 10 previously unreleased sequences dating from 1947-1986,... more info $23.95was $30.98 Buy Now
MEDIA:
WATCH MOVIE CLIPS
|
VIEW TRAILER
|
VIEW PHOTOS
|
WATCH A TCM PROMO
| | | | |
| --- | --- | --- | --- |
| Also Known As: | Ernest J. Miller,Ernie J. Miller,Ernest W. Miller,Ernie Miller | Died: | |
| Born: | | Cause of Death: | |
| Birth Place: | | Profession: | Cinematography ... |
RATE AND COMMENT
BIOGRAPHY
Almost inexplicably but profoundly beloved cult veteran character player who has over 135 features on his resume. Miller was a regular in the drive-in fodder churned out by American International Pictures in the 1950s and 60s. Producer-director Roger Corman, legendary master of the genre quickie, gave Miller his first film assignment in "Apache Woman" (1955). Though lean and tough-looking, the Bronx New York native would have looked less improbable and more imposing playing an Indian brave named Tall Tree had he been a few inches taller. The ever economical Corman also cast him as a cowboy and a posse member in the same film. Miller became part of AIP's stock company and soon earned the nickname "One-Take Miller" for his admirable habit of showing up on the set already knowing his lines.
Hailed by the British film researchers of "Film Dope" as "the loser's loser," Miller earned his cultish credentials with an indelible starring performance in "A Bucket of Blood" (1959), Corman's spoof of the beatnik art scene. Miller's Walter Paisley was a coffee shop busboy turned celebrated sculptor-cum-serial killer who wins acclaim by presenting the corpses of his victims encased in clay. VARIETY accurately observed that "Dick Miller's ability to sustain a sense of poignancy while acting conceited and committing atrocities is responsible for a large part of the picture's appeal." His other roles for Corman include playing an unfortunate vacuum cleaner salesman in "Not of This Earth" (1956), a college student accused of impregnating a co-ed in "Sorority Girl" (1957), and an unlikely rocket scientist in "War of the Satellites" (1958).
Miller became a good luck charm and directorial private joke after Corman left AIP and formed New World Pictures in 1970. There the actor began associating with some future major players including Martin Scorsese, Jonathan Demme, Joe Dante and Jonathan Kaplan. Miller was a regular in a number of Kaplan-directed potboilers including "The Student Teachers" (1973) as a unsympathetic gym teacher and the Isaac Hayes Blaxploitation vehicle "Truck Turner" (1974). He was also featured in a more upscale biopic of female racecar driver Shirley Muldowney, in Kaplan's "Heart Like a Wheel" (1983). By the end of 1994, Miller had appeared in eight of Kaplan's films and ten of Dante's.
Miller continued working regularly throughout the 80s and into the 90s in both film and TV. He appeared in James Cameron's "The Terminator" (1984) as the pawn shop clerk who provides Schwarzenegger with weapons, and popped up in Scorsese's "After Hours" (1985) as a waiter in an all-night restaurant. Miller's other feature credits include Dante's "Matinee," the animated "Batman: Mask of the Phantasm" (both 1993), Quentin Tarantino's "Pulp Fiction" (1994), and "Tales From the Crypt Presents Demon Knight" (1995).