share:
Recent DVDs
You're Not... When an accomplished pianist is diagnosed with the devastating and incurable... more info $24.95was $30.99 Buy Now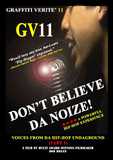 Graffiti... From the guts of an indigenous undaground Feminist emcee who teaches & beseeches... more info $8.95was $9.95 Buy Now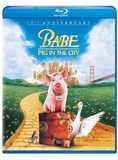 Babe: Pig in... 'Even more imaginative than the original' (The Washington Post), Academy Award®... more info $11.95was $14.98 Buy Now
MEDIA:
WATCH MOVIE CLIPS
|
VIEW TRAILER
|
VIEW PHOTOS
|
WATCH A TCM PROMO
| | | | |
| --- | --- | --- | --- |
| Also Known As: | | Died: | |
| Born: | | Cause of Death: | |
| Birth Place: | | Profession: | Visual Effects ... |
RATE AND COMMENT
BIOGRAPHY
One of the best-loved stars of one of the most popular television sitcoms in history, Matthew Perry would forever be associated with his character Chandler Bing from the ensemble comedy "Friends" (1994-2004). This master of double-takes and sardonic wit enjoyed a coveted spot on NBC's Thursday night lineup prior to defying youth and remaining forever "twenty-something" in endless reruns around the world. While Perry maintained a huge fan following, his ensuing movie career proved hit-or-miss, with his biggest successes coming in the form of broad comedies "The Whole Nine Yards" (2000) and "17 Again" (2009). When given the opportunity to showcase some versatility post-"Friends," Perry fared well with a guest stint on "The West Wing" (NBC, 1999-2006) which inevitably led to a lead role in the short-lived series "Studio 60 on the Sunset Strip" (NBC, 2006-07) - both of which showcased his considerable dramatic chops. However, due in large part to creating one of the most iconic characters in sitcom history, audiences were, not surprisingly, most responsive when he stuck close to the wisecracking persona that earned him his initial fame.
Matthew Perry was born Aug. 19, 1969, in Williamstown, MA, but spent his formative years in Ottawa, Canada where his divorced mother served as press secretary to then-Prime Minister Pierre Trudeau. An accomplished tennis player, he nearly pursued a career as a professional athlete, but after moving to Los Angeles to live with his father, actor John Bennett Perry, he embarked on an acting career instead. Perry had regional stage work and a couple of guest appearances under his belt when he was "discovered" by director William Richert at a restaurant. Richert offered the teenager a role opposite River Phoenix in "A Night in the Life of Jimmy Reardon," which he filmed in 1986. However, by the time the film was released in 1988, Perry had already begun climbing the showbiz ladder with starring roles in the short-lived Fox sitcom "Second Chance" (1987) and its revamped, equally unsuccessful version, "Boys Will Be Boys" (1988). In both, Perry began to hone his small screen persona of the flippant wisecracker. He further developed this trait as Valerie Bertinelli's brother on "Sydney" (CBS, 1990) and as a freeloading reporter in ABC's "Home Free" (1993). Except for the occasional TV movie that offered dramatic material - i.e., playing Desi Arnaz, Jr. in the 1990 ABC Patty Duke biopic "Call Me Anna" - Perry stuck close to comedy.
Frustrated by his inability to land a steady television gig, Perry and pal Andrew Hill Newman began writing scripts, selling a sitcom pilot "Maxwell's House" in 1993 (which was never made) and a feature "Imagining Emily." That same year, Perry had just been cast in a primetime drama pilot called "LAX 2194" when "Friends" show creators Marta Kauffman and David Crane were pitching a sitcom about "six people in their 20s, making their way in Manhattan." The pair was familiar with Perry's work, but disappointed to find out the actor was booked and unavailable for a part they thought he would be perfect for: the ever-wisecracking Chandler Bing. When Perry's pilot fell through, he not surprisingly nailed the audition and became one sixth of one of the greatest ensembles in the history of the medium.
Almost immediately, "Friends" became a pop culture phenomenon and Perry one of its biggest stars. Emotionally immature with a tendency to use his sardonic wit as a defense mechanism in uncomfortable situations - of which there were many - the sweater vest-wearing Chandler became a fan favorite on a show known for its unusually non-competitive and close-knit cast. The boyish-looking comic actor also earned his share of female fans, parlaying his fame into a very active dating life, including a brief flirtation with megastar and "Friends" fan Julia Roberts who guested on the show in 1995 as a long ago ex out to take advantage on the clueless Chandler. The commitment-phobic character Perry so easily essayed on the small screen seemed to be a part of the actor's real-life makeup, as he had a string of short-lived relationships through the years - some rumored; some true - with tennis ace Jennifer Capriati, fashion student Rachel Dunne (one of his longest relationships), actresses Piper Perabo and Lizzy Caplan, and NBC executive Jamie Tarses, among others.
While "Friends" anchored NBC's "Must-See TV" Thursday night lineup, consistently delivered top ratings, and introduced everything from catchphrases to hairstyles into the pop culture stream, Perry was courted by feature film directors and began to make inroads with a hoped for movie career. "Fool Rush In" (1996) teamed Perry with Salma Hayek in a disappointing romantic comedy that was more notable for Perry's real-life father playing his onscreen dad than for its uneven style or lack of chemistry between its stars. His next screen lead in "Almost Heroes" (1998) earned respectable reviews for the actor, but the film was hampered by a terrible script and the untimely demise of co-star Chris Farley from a drug overdose. Ironically, not long after completing that film, Perry checked himself into a drug treatment center to kick an addiction to prescription painkillers and alcohol. Rumors had swirled about the hard-living lifestyle Perry had adopted following his sudden fame, with cast members expressing concern over his health and viewers noticing their all-American boy looking shockingly gaunt during the 1996 and 1997 seasons of the show. Perry returned to work and continued building a screen career when he co-starred with fellow TV stars Neve Campbell and Dylan McDermott in the triangular romantic comedy "Three to Tango" (1999), playing an advertising copywriter assumed to be homosexual who is asked by his boss to escort the boss' mistress to events. At the same time, Perry returned from the brink health-wise, putting much-needed weight back on at the same time Chandler was given a plum storyline: paramour and future husband to fellow "Friend," Monica Geller (Courteney Cox). Their relationship was one of the many bright spots as the sitcom continued to enthrall a devoted audience who had grown up alongside the fictional Central Perk devotees.
Perry became the first member of the "Friends" cast to star in a bona fide box office hit in 2000 when he co-starred opposite Bruce Willis in the popular and well-reviewed mob comedy "The Whole Nine Yards" (2000), playing a nervous, unhappily married dentist whose life becomes entangled with that of a notorious mob boss (Willis). In 2002, after a second and much publicized stint in a drug rehabilitation center that caused months of shooting delays, Perry completed his role as a process server in the dismal comedy "Serving Sara" (2002) - a chemistry-impaired outing with Elizabeth Hurley which suffered also from its release at the time Perry was struggling to again kick his addictions. Unafraid to venture into other series as his own was beginning to wind down, Perry took a turn as attorney Todd Merrick, a potential love interest for "Ally McBeal" (Fox, 1997-2002) in 2002, and played the principled presidential liaison J Quincy on "The West Wing" in 2003, earning an Outstanding Guest Actor nomination from the Emmy Awards to go along with his win for "Friends" the previous year.
In 2004, following massive media buildup that included endless retrospectives, interviews with cast members, and magazine articles, the "Friends" series finale brought in over 52 million viewers, making it one of the most watched goodbyes in television history. At the same time the actor bid a bittersweet farewell to a decade of fame, fortune and real-life friendships on the small screen, Perry appeared simultaneously in movie theaters in the successful sequel "The Whole Ten Yards" (2004). He went on to direct and make a guest appearance in another popular Thursday night series, "Scrubs" (NBC, 2001-08; ABC, 2009-10), reuniting with his dad to portray a son donating a kidney to his father.
After a well-deserved hiatus out of the public eye, Perry earned critical kudos and award recognition for his performance in "The Ron Clark Story" (TNT, 2006), a true story about a white schoolteacher from the South who moves to New York City where he becomes an inspiration to his students despite racial obstacles. Offering a refreshingly dramatic but endearing performance, Perry was nominated for a Golden Globe Award or Best Performance by an Actor in a Miniseries or Motion Picture Made for Television. Due in no small part to his work on "The West Wing" and the Clark biopic, he was approached by "West Wing" creator Aaron Sorkin for a possible role on "Studio 60 on the Sunset Strip" (NBC, 2006-07), an insider look at a late night sketch comedy show with unexpected dramatic undertones. Perry suddenly found himself pulled back into primetime with the one-hour drama focusing on the socio-political machinations of a long-running topical series. As Matt Albie, a writer-turned executive producer, Perry made a drastic reversal from his 10 years on a three-camera sitcom and "Studio 60" generated the most significant amount of buzz of the incoming television shows in 2006. Perry's scenes with Sorkin favorite Bradley Whitford crackled, but the show ultimately failed to generate enough regular viewers to be renewed the following season.
Perry was next seen on the big screen in the starring role of a screenwriter battling clinical depression in the film festival favorite, "Numb" (2008), which he also executive-produced. He followed up with Craig Lucas' indie dramedy, "Birds of America" (2008), about a family of offbeat siblings. The actor returned to broad comedy in "17 Again" (2009), a standard age-switching farce co-starring Zac Efron as the 17-year-old version of an unhappy adult (Perry) who emerges following an accident. The charming film met with an enthusiastic response from the tweens who swooned over the teen sensation Efron and the adult audience who welcomed the impossible-to-dislike Perry back to the mainstream spotlight. He also found himself back on television as the star of the mid-season sitcom, "Mr. Sunshine" (ABC, 2011), playing the overworked and overwhelmed manager of a second-tier sports arena forced to deal with the unpredictable demands of his job and his wildly dysfunctional employees. While the show was airing to some mild success, Perry made a surprise announcement that he was voluntarily going back to a rehabilitation facility to continue treatment for his drug and alcohol addictions. The actor described the move as proactive and even poked fun at himself, telling fans to "Please enjoy making fun of me on the World Wide Web." Perry planned on staying in the undisclosed rehab for a month.