share:
Recent DVDs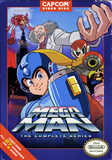 Mega Man... He's the super fighting robot, and he's got your powers! Battle through all 27... more info $27.95was $49.95 Buy Now
MEDIA:
WATCH MOVIE CLIPS
|
VIEW TRAILER
|
VIEW PHOTOS
|
WATCH A TCM PROMO
| | | | |
| --- | --- | --- | --- |
| Also Known As: | | Died: | |
| Born: | | Cause of Death: | |
| Birth Place: | | Profession: | Costume-Wardrobe ... |
RATE AND COMMENT
COMPLETE FILMOGRAPHY WITH SYNOPSIS
Costume-Wardrobe
(feature film)
1.
Monster House
(2006)
Twelve-year-old DJ Walters has too much time on his hands and has taken it into his head that there''s something weird about old man Nebbercracker''s house across the street. Things keep disappearing into the dilapidated structure: basketballs, tricycles, toys and pets. Come to think of it, whatever happened to Mrs. Nebbercracker? It''s the day before Halloween and DJ and his candy-friendly pal Chowder have a run-in with Mr. Nebbercracker after their basketball wanders onto his lawn and is mysteriously swept into the house. When the house tries to swallow their new friend Jenny and no one believes the frightened trio''s claims that the house is up to no good, it''s up to them to investigate. They turn for his advice to the only person on the planet who might even remotely understand what''s going on, the wise one they call Skull, a 20-something slacker pizza chef and master of the arcade machine who once played a video game for four days straight on one singly quarter, a gallon of chocolate milk and an adult diaper. Skull tells them the only way to stop the house from gulping down everything in sight is by striking at its heart, which the kids figure out must be the perpetually-fueled furnace in the basement. They come up with what seems to be a foolproof plan--a vacuum cleaner disguised as a human dummy filled with cold medicine. The kids offer up their bait to the house, figuring that once it''s asleep, they can sneak in and put out the furnace with their squirt guns. Their little plan goes awry, though, and when the house starts chasing them down the street, they must join forces to once again make the neighborhood safe for trick-or-treaters.
2.
Bruce Almighty
(2003)
Bruce Nolan is a local Eyewitness News TV reporter in Buffalo, New York, best known for doing human interest stories--which makes everyone happy but him. Bruce would much rather be replacing the soon-to-retire anchorman. Essentially, Bruce is disconnected with everything in his life and rarely misses an opportunity to complain about it. He has a loving girlfriend, Grace, who runs a day care center and adores Bruce in spite of his negativity. Bruce is handed a great opportunity when he''s asked to do the 23rd anniversary of Niagra Falls'' famed Maid of the Mist boat, which will air live during sweeps. But the mist hits the fan when it''s announced on-air--just before Bruce goes live--that the co-anchor position, about to be vacated, is going to Bruce''s superficial rival. In front of millions of viewers, Bruce has an on-camera meltdown, punctuated by a four-letter word not yet cleared for network television. On this worst day of Bruce''s life, he''s fired from the station, beaten up by a gang of toughs, and his car is vandalized. Furious, Bruce rails and rages against the Lord for his rotten luck--which is followed by a curious set of signs, one of which leads him to an old building called Omni Presents, Inc. There, Bruce meets a janitor who reveals himself to be who he really is. He''s heard Bruce''s complaints and now has an offer for the choleric newscaster. By endowing Bruce with all his powers, God challenges him to take on the job and see if he can do any better!