share:
Recent DVDs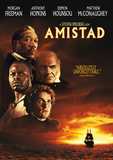 Amistad ... Steven Speilberg's intense historical drama starring Morgan Freeman, Nigel... more info $7.46was $9.98 Buy Now
Gods and... A sweeping epic charting the early years of the Civil War and how campaigns... more info $7.46was $14.98 Buy Now
MEDIA:
WATCH MOVIE CLIPS
|
VIEW TRAILER
|
VIEW PHOTOS
|
WATCH A TCM PROMO
| | | | |
| --- | --- | --- | --- |
| Also Known As: | Danny Romero | Died: | |
| Born: | | Cause of Death: | |
| Birth Place: | | Profession: | Film Production - Main ... |
RATE AND COMMENT
BIOGRAPHY
He charmed his way into Hollywood's inner circle as "the Latin from Manhattan," but his fellow contract players at 20th Century Fox knew him as Butch, an ironic nickname poking fun at the reality that Cesar Romero would never play the boy next door. Of Cuban and Italian descent, Romero proved himself a dependable actor, as Marlene Dietrich's Spanish lover in "The Devil is a Woman" (1935), an East Indian rebel chief in "Wee Willie Winkie" (1937) with Shirley Temple, and Mexican pistolero The Cisco Kid in a string of Westerns. Popular before World War II in such Technicolor musicals as "Springtime in the Rockies" (1942) and "Coney Island" (1943) with Betty Grable, Romero transitioned easily from military service back to his duties as a character player, with occasional sidebars as a leading man in low budget independent programmers. As his pomaded hair and pencil mustache lightened to baronial platinum, Romero subspecialized in playing members of Europe's aristocratic diaspora, most memorably in Robert Aldrich's "Vera Cruz" (1954) and John Ford's "Donovan's Reef" (1963). A late career makeover came with his casting as the clown-faced Joker on ABC's "Batman" (1966-68), on which he peppered the Dynamic Duo with a fusillade of punishing practical jokes. Romero remained popular on television over the next 20 years, and enjoyed semi-regular status as a Greek billionaire on the primetime soap "Falcon Crest" (CBS, 1981-1990), before his death in 1994 brought an end to the distinguished career of one of Hollywood's most valuable players.
Cesar Julio Romero, Jr. was born on Feb. 15, 1907, in New York City. The son of Italian and Cuban parents, Romero was the grandson of Cuban poet José Marti, whose populist writings inspired the ballad "Guantanamera." Educated in preparatory schools in New York and Connecticut, Romero was pointed to a career on Wall Street, but by age 22, he was dancing on vaudeville and in New York nightclubs to help offset his family's losses in the stock market crash of 1929. With socialite Lisbeth Higgins, Romero formed Lisbeth and Romero: Aristocrats of the Dance. After hoofing as an ensemble dancer for Florenz Ziegfeld, Romero made his Broadway debut in 1929 in the musical "The Street Singer." He returned to the Great White Way in 1933 for a role in the George S. Kaufman-Edna Ferber comedy "Dinner at Eight" and made his film debut that same year in "The Shadow Laughs" (1933), a low-budget murder mystery.
In Hollywood by 1934, Romero traded on his good looks to gain access into industry parties, where he passed himself off as "the Latin from Manhattan." He was extremely well-liked about town and could often be counted on to squire glamour girls like Carole Lombard and Joan Crawford about town. Metro-Goldwyn-Mayer saw in Romero the potential shadow of Rudolph Valentino and cast him as a gigolo in "The Thin Man" (1934), whose unexpected success spawned a long-running series of glossy whodunits starring leads William Powell and Myrna Loy. Romero followed this with a featured role in "British Agent" (1935), pairing with British actor Leslie Howard in a drama set against the backdrop of the Soviet Revolution. Signing with David O. Selznick at 20th Century Pictures, Romero was put to work in a succession of ethnic roles, in such films as "Clive of India" (1935) with Ronald Colman and "The Devil is a Woman" (1935), directed by Josef von Sternberg; though fifth-billed, Romero was depicted in the film's ad campaign as sharing a romantic clinch with star Marlene Dietrich, which cemented his reputation as a Latin lover.
With the merger of 20th Century Pictures and The Fox Film Corporation, Romero became a contract player for the newly-minted 20th Century Fox. He enjoyed decorously ethnic turns in support of moppet movie star Shirley Temple in John Ford's "Wee Willie Winkie" (1937) and Walter Wang's "The Little Princess" (1939), played dentist-gunman Doc Holliday in Allan Dwan's "Frontier Marshall" (1939), and was Warner Baxter's sidekick in "Return of the Cisco Kid" (1939). Fox promoted Romero to the title role for "The Cisco Kid and the Lady" (1939) and he would stay with the series through six more installments. On the flipside of the law and order question, Romero was a swank illusionist unmasked as the murderous Dr. Zodiac by Chinese sleuth Sidney Toler in "Charlie Chan at Treasure Island" (1939). In the early years of World War II, he partnered with Betty Grable for the Technicolor escapist musicals "Springtime in the Rockies" (1942) and "Coney lsland" (1943). By this time, Romero had acquired the ironic nickname Butch, bestowed upon him by actor George Murphy.
After his military service, Romero teamed with Tyrone Power for Henry King's swashbuckler "Captain from Castile" (1947). As he aged into his middle years, Romero enjoyed a wider variety of roles for studios big and small. A flamboyant gangster in "Love That Brute" (1950), he played a sweaty adventurer chasing down dinosaurs in "Lost Continent" (1951), released by the independent Lippert Pictures. Standing out from the procession of forgettable programmers to which the actor turned his hand was his bid as a French marquis in Robert Aldrich's "Vera Cruz" (1954), starring Gary Cooper and Burt Lancaster as gunmen afoot in Mexico after the American Civil War. Romero also made himself available to the medium of television, starring as globetrotting diplomatic courier Steve McQuinn on the syndicated "Passport to Danger" (1954-57). A dependable guest star, Romero also appeared in an episode of "The Lucy-Desi Comedy Hour" (CBS, 1957-1960) that explained how Lucy McGillicuddy and Ricky Ricardo initially met.
In features, Romero turned up as elegant ex-gangster Duke Santos in the Rat Pack caper "Oceans 11" (1960), supporting headliners Frank Sinatra, Dean Martin, Peter Lawford and Sammy Davis, Jr., and held his own against alpha dogs John Wayne and Lee Marvin in John Ford's rollicking "Donovan's Reef" (1963). An unusual role for the distinguished actor was as a seemingly undead magician haunting daughter Connie Stevens in William Conrad's macabre "Two on a Guillotine" (1965), which seemed to pave Romero's way toward a return to the small screen and a recurring role as Gotham City arch villain The Joker on "Batman" (ABC, 1966-68). Romero also enjoyed a sort of low boil bastardy as scheming industrialist A. J. Arno in Disney's "The Computer Wore Tennis Shoes" (1969) and "Not You See Him, Not You Don't" (1972), in which his grand schemes were left in perpetual ruin by teenage star Kurt Russell and his collegiate brethren.
Having never lost his aristocratic good looks or trademark savoir-faire, Romero remained busy well beyond retirement age as a regular guest player on such network mainstays as "Charlie's Angels" (ABC, 1976-1981), "Fantasy Island" (ABC, 1977-1984), and "Murder, She Wrote" (CBS, 1984-1996). His last significant role was as a regular on the primetime soap opera "Falcon Crest" (CBS, 1981-1990), in which he played billionaire industrialist Peter Stavros, love interest of series lead Jane Wyman. A lifelong bachelor whose sexual preference remained one of Hollywood's best kept secrets, Romero was a committed conservative Republican and remained active in local charities, regularly serving Thanksgiving dinner to the homeless of Los Angeles' Skid Row. Felled by bronchitis and pneumonia at the age of 86, he died at Saint John's Hospital in Santa Monica, California, on Jan. 1, 1994.
By Richard Harland Smith