share:
Recent DVDs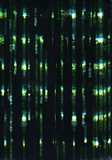 The Ultimate... The definitive 7-disc DVD set, the Ultimate Matrix Collection features all three... more info $31.95was $41.98 Buy Now
MEDIA:
WATCH MOVIE CLIPS
|
VIEW TRAILER
|
VIEW PHOTOS
|
WATCH A TCM PROMO
| | | | |
| --- | --- | --- | --- |
| Also Known As: | | Died: | |
| Born: | | Cause of Death: | |
| Birth Place: | | Profession: | Stunts ... |
RATE AND COMMENT
BIOGRAPHY
As half of perhaps one of the most successful husband and wife teams in Hollywood history, actress Joanne Woodward was widely acclaimed for her performances on stage and screen, oftentimes alongside husband Paul Newman. Married for 50 years, the couple eschewed a typical Hollywood lifestyle in favor of a quiet life in Westport CT, where they raised a family and excelled in philanthropic causes, all the while delivering some of the most memorable and critically lauded performances in cinematic history. After earning her stripes in the theater, Woodward quickly made a name for herself in feature films in the 1950s, culminating in an Academy Award for "The Three Faces of Eve" (1957). Though in 1960 she became the first-ever performer to receive a star on the Hollywood Walk of Fame, Woodward had a palpable abhorrence to actually being a star; a determination that drove her to excel as a performer first instead of relying solely on her striking appearance. By the late-1970s, she was largely removed from the feature world in order to concentrate on television - a medium that allowed her to seemingly earn numerous Emmy award nominations. When the new millennium arrived, Woodward was semi-retired from screen work, instead concentrating on directing regional theater across the Northeast.
Born on Feb. 27, 1930 Thomasville, GA, Woodward was raised by her father, Wade, a former state educator who later became vice president of publisher Charles Scribner's Sons, and her mother, Elinor. When she was in the second grade, her family moved around to Blakeley and Marietta, then later to Greenville, SC after her parents divorced. As a teenager, Woodward won several beauty contests and acted in productions at Greenville High School. After attending Louisiana State University for two years, where she majored in acting, Woodward became a member of Greenville's Little Theatre, where she won the theater's version of an Oscar for her performance as Laura Winfield in "The Glass Menagerie." She eventually moved to New York to study with Sandford Meisner at the Neighborhood Playhouse School of the Theatre and at the Actors Studio. Following her television debut in an episode of "Robert Montgomery Presents" (NBC, 1950-57), Woodward performed on early TV anthologies like "Kraft Television Theater," "The Alcoa Hour," "Four Star Playhouse" and "Studio One."
In 1953, while waiting to read for her agent, Maynard Morris, she met actor Paul Newman, also a client of Morris. Both were later cast in a production of William Inge's "Picnic" on Broadway, where the two became romantically entranced with one another, even though, at the time, Newman was married to actress Jacqueline Witte, with whom he had three children. Meanwhile, Woodward made her feature debut in "Count Three and Pray" (1955), an off-beat post-Civil War Western about a former Union soldier-turned-preacher (Van Heflin) who tries to start anew in his Southern hometown, only to run afoul with the townsfolk, thanks to a seemingly inappropriate relationship with a saucy teenager (Woodward). She next gave a sympathetic performance in "A Kiss Before Dying" (1956), playing the naïve, but rich girlfriend of a poor, but ambitious boy (Robert Wagner) who is killed by his own hand after he learns he will not be accepted by her wealthy family. After playing a spurned wife whose husband (Cameron Mitchell) does not want children in the ensemble drama, "No Down Payment" (1957), she gave a riveting and complex performance as a young Georgia housewife suffering from multiple personality disorder in "The Three Faces of Eve" (1957). Woodward won the Academy Award for Best Actress - her only win in four nominations, and Newman was there to proudly cheer her on.
Following her Oscar win, Woodward and Newman - who had finally gotten a divorce from Witte, which stirred public controversy - were finally married in 1958 after having lived together for several years. Meanwhile, Woodward spent the next decade specializing in playing frustrated, emotionally wrought characters in critically lauded films - many of which she starred in alongside her husband, like "The Long Hot Summer" (1958), "Rally 'Round the Flag, Boys!" (1958), and "Paris Blues" (1961), in which she played an American tourist in Paris who falls for a trombone player (Newman). She gave a compelling comic performance opposite Newman in "A New Kind of Love" (1963), then landed a difficult part originally planned for Marilyn Monroe in "The Stripper" (1963), playing an aspiring actress forced to make difficult choices to make ends meet, only to see her once-promising life reach the precipice of a steep decline. Following supporting roles in lighter fare like "A Big Hand for the Little Lady" (1966) and "A Fine Madness" (1966), Woodward received widespread acclaim and a second Best Actress Academy Award nomination playing a spinster trying to change her introverted ways in "Rachel, Rachel" (1968), the first directorial outing for Newman.
By the 1970s, Woodward had made a return to frequenting the small screen, while taking fewer feature roles as the decade wore on. In fact, since her appearance in the "Hallmark Hall of Fame" production of "All the Way Home" (NBC, 1971), Woodward found more rewarding roles in drama specials and made-for-television movies than on the silver screen. After playing Dr. Watson to George C. Scott's mentally ill judge who thinks he is Sherlock Holmes in the whimsical "They Might Be Giants" (1971), Woodward earned her third Academy Award nomination for playing the bored, neurotic wife of an eye doctor (Martin Balsam) looking to find some meaning to their trivial lives in "Summer Wishes, Winter Dreams" (1973). Following another turn alongside her husband as the wife of a wealthy oilman who hires private eye Lew Harper (Newman) in "The Drowning Pool" (1975), Woodward earned her first Emmy nomination for playing a compassionate psychiatrist trying to help a woman (Sally Field) with 16 personalities in "Sybil" (NBC, 1976). Also that year, Woodward returned to Greenville's Little Theatre to play the overbearing mother, Amanda Wingfield, in "The Glass Menagerie."
Beginning in the mid-1970s, Woodward enjoyed a secondary career as a director, although most of her work was for the stage. Ultimately, she became the artistic director of the Westport Country Playhouse in Westport, CT, where she and Newman resided. Meanwhile, back on the small screen, she won her first Emmy for her performance in "See How She Runs" (CBS, 1978), in which she played a wife and mother who, after devoting her life to her family and others, decides to run the Boston Marathon as an obsessive means of self-expression. For "Crisis at Central High" (CBS, 1981), Woodward received a third Emmy nod for her portrayal of teacher Elizabeth Hucksby, who bore witness to the integration of Central High School in 1957. After being directed once again by Newman in the feature "Harry & Son" (1984), she won her second Emmy Award for her performance in "Do You Remember Love" (CBS, 1985), in which she played a vibrant and brilliant college professor stricken by Alzheimer's in the prime of her life - a performance that was perhaps inspired by Woodward's mother, who suffered from the degenerative disease for years.
As time wore on, Woodward became much choosier with the roles she played, though oftentimes she was rewarded for her particular efforts. Directed by Newman once again, she reprised Amanda Wingfield for her husband's touching feature rendition of "The Glass Menagerie" (1987), then earned her fourth Academy Award nomination for her performance in the Merchant Ivory production, "Mr. and Mrs. Bridge" (1990), which capitalized on the long-married couple's legendary standing in a sensitive study of emotional sterility. Returning to the stage, she performed in a production of Henrik Ibsen's "Ghosts" (1991) in Woodstock, NY, then earned yet another Emmy nomination for playing a tough Congresswoman who tries to keep her family together after the death of her son-in-law and her own daughter's addiction to cocaine in "Blind Spot" (CBS, 1993). She had a small part as the mother of an AIDS-inflicted lawyer (Tom Hanks) fighting for justice while dying in "Philadelphia" (1993). That same year, director Martin Scorsese used her rich, clear voice to fine effect at the narrator for his period romantic drama, "The Age of Innocence" (1993).
In "Foreign Affairs" (TNT, 1993), she was a college professor who strikes up an unlikely romance on a plane to England with a coarse and vulgar engineer from Oklahoma (Brian Dennehy), which she followed with "Breathing Lessons" (CBS, 1994), an adaptation of Anne Tyler's 1989 Pulitzer Prize-winning novel about a married couple (Woodward and James Garner) who review their lives and renew their love while taking a cross-country road trip to a friend's funeral. Woodward earned a nod for Outstanding Lead Actress in a Miniseries or Special - her eighth Emmy Award nomination. Next, Woodward narrated "My Knees Were Jumping: Remembering the Kindertransports" (1995), a documentary that focused on rescue missions conducted between December 1938 and August 1939 that saved almost 10,000 Jewish and other children from the fate of the Nazi concentration camps. By the mid-1990s, Woodward began focusing exclusively on her stage career, starring in "Arsenic and Old Lace" (1995) at the Long Wharf Theatre in New Haven, CT and directing an off-Broadway production of Clifford Odets' "Golden Boy" (1995) at the Blue Light Theater Company. She continued directing theater, staging Odets' "Waiting for Lefty" (1997) with Marisa Tomei, and "LaRonde" (1997) at the Williamstown Theatre Festival.
In 1999, Woodward accepted the position as co-chair of the artistic advisory council of the Westport Country Playhouse. The following year, she convinced her husband to join her for a one-week run in A.R. Gurney's play "Ancestral Voices" (2000). In addition to her theater work, Woodward and Newman spent much of their time espousing liberal causes and fund-raising for the Hole in the Wall Gang Camp, a summer camp and year-round facility for children with life-threatening illnesses. Among their many accolades, the pair jointly received lifetime achievement awards from the Screen Actors Guild in 1985 and the Kennedy Center Honors in 1992. Meanwhile, after appearing as herself in "The Education of Gore Vidal" (2003), a retrospective on the life and career of the famed author and political critic, with whom she was briefly engaged prior to meeting Newman, Woodward co-starred in HBO's award-winning miniseries, "Empire Falls" (2005). She played a domineering town matriarch and owner of the Empire Grill, a local diner run by a middle-aged man (Ed Harris) down on his luck after his wife (Helen Hunt) divorces him. Woodward was nominated for both an Emmy Award and a Golden Globe. While remaining intensely private about her personal life, particularly with Newman, it became rumored in 2007 that her husband was suffering from cancer. Then on Sept. 26, 2008, Woodward lost Newman to the ravages of lung cancer. They were married for 50 years - an unheard of feat for a so-called Hollywood couple.