share:
Recent DVDs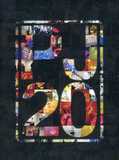 Pearl Jam... PEARL JAM TWENTY is the definitive portrait of Pearl Jam: part concert film,... more info $16.95was $19.98 Buy Now
MEDIA:
WATCH MOVIE CLIPS
|
VIEW TRAILER
|
VIEW PHOTOS
|
WATCH A TCM PROMO
| | | | |
| --- | --- | --- | --- |
| Also Known As: | Neil Percival Young,Bernard Shakey,Joe Yankee,Shakey Deal,Phil Perspective,Joe Canuck,Clyde Coil | Died: | |
| Born: | November 12, 1945 | Cause of Death: | |
| Birth Place: | Toronto, Ontario, CA | Profession: | Music ... composer musician singer actor director screenwriter |
RATE AND COMMENT
BIOGRAPHY
Canadian-born rock star Neil Young burst upon the music scene in 1967 as the primary creative force behind the seminal folk-rock band Buffalo Springfield. Although Steven Stills' counterculture anthem "For What It's Worth" earned the band nationwide fame, Young drew the most attention for his idiosyncratic style and high-energy guitar playing. Possessing a distinctively haunting, thin tenor voice, Young wrote the signature songs "Mr. Soul" and "Broken Arrow" (which he still performs in his live shows) for their second album "Buffalo Springfield Again" (1967). Following the breakup of the band, he released his debut LP "Neil Young" (1969) but found far greater success with his second solo effort, the platinum "Everybody Knows This Is Nowhere" (1969), recorded in two weeks with his new back-up band Crazy Horse (Danny Whitten, Billy Talbot and Ralph Molina). He joined David Crosby, Steven Stills and Graham Nash's supergroup in time to appear at the historic Woodstock festival. His most memorable composition for CSN&Y, "Ohio," written in response to the Kent State killings, came out as a single in 1970.
Young's solo career was simultaneously soaring. Both "After the Gold Rush" (1970), backed by Crazy Horse, and "Harvest" (1972) became best sellers, but the latter, recorded in Nashville with the Stray Gators, Linda Ronstadt and James Taylor, was the biggest-selling album of 1972. The cut "Heart of Gold" reached Number 1 on the charts and remains the most successful single in Young's career. Devastated by the drug-related deaths of Crazy Horse guitarist Danny Whitten and roadie Bruce Barry, he put out six introspective albums between 1972 and 1977, many of their songs reflecting his profound sense of loss. He also dabbled as a film auteur, writing, directing (credited as Bernard Shakey) and starring in "Journey Through the Past" (1974), which was also the title of a collaborative album with Stills. Young closed the decade impressively with two live albums from the previous year's tour with Crazy Horse, "Rust Never Sleeps" and "Live Rust" (both 1979), but the rousing concert film he directed, "Rust Never Sleeps" (1979) did not do well at the box office. Recognizing Young for his efforts throughout the 70s, ROLLING STONE magazine voted him Artist of the Decade.
Young alienated many of his dedicated fans during the 80s with his constant experimentation, running the gamut from New Wave to 50s rock to country. Finally, near the end of the decade, he returned to his roots and produced "Freedom" (1989). Powered by the anthem-like single "Rockin' in the Free World," it became his most critically lauded album since "Rust Never Sleeps," and he followed with the similarly celebrated "Ragged Glory" (1990), recorded with Crazy Horse. No matter how often Young has gone off to find inspiration with outside musicians, he has always returned to Crazy Horse. With the exception of "Harvest," his greatest successes as a solo artist have come with the band. There is a rawness, an honesty that particularly comes through on their live extended versions of songs, his plaintive tenor soaring amidst a maelstrom of distorted guitars to make the sound that is synonymous with the best of Neil Young. Though the 80s were tough on Crazy Horse as Young explored his muse elsewhere, he has taken few hiatuses in the 90s, happy to bask in his strong relationship with the Horse. As he says at one point in Jim Jarmusch's "Year of the Horse" (1997)": "I am the guitar player in Crazy Horse."
Young's rediscovery of electric guitar feedback juxtaposed the emergence of the American alternative scene, earning him the nickname 'The Godfather of Grunge'. He cemented that description with his 1995 collaboration with Pearl Jam, "Mirror Ball," for which he earned a Grammy nomination for Best Male Rock Vocal Performance. Young clearly influenced Nirvana's Kurt Cobain who quoted the song "Hey, Hey, My, My (Into the Black)" in his suicide letter: "It's better to burn out then fade away." Though he may have burned out a few times, Young is still producing some of his best work in a career that has spanned three decades. He wrote and performed the title song for Jonathan Demme's "Philadelphia" (1993), earning an Academy Award nomination, and also composed the music for Jarmusch's "Dead Man" (1996). He followed that with "Broken Arrow" (1996), a studio effort with Crazy Horse that garnered a Grammy nod for Best Album. Jarmusch's "Year of the Horse," a mixture of low and high technology employing Super-8 cameras to convey a grainy home movie feel, featured footage from Crazy Horse concerts, rehearsals and general escapades of 1976, 1986 and 1996 in order to capture the soul of the Horse.
In addition to a prolific stream of new albums, including the multimedia album, stage performance and eventual film "Greendale" (2003), Young continued work on an ongoing archival project that had consumed him since the '70s. After a health scare caused by a 2005 brain aneurysm, a string of classic live performances from early in his career were issued as stand-alone albums before the mammoth Archives Volume 1: 1963-1972 came out on vinyl, CD and Blu-Ray in June 2009. During this time, the ever-tinkering Young also worked on perfecting an electric car, the LincVolt, and helped create a new high-resolution digital music player eventually named PONO, which gained investors through a hugely successful Kickstarter campaign in 2014. Young published his first memoir, Waging Heavy Peace: A Hippie Dream, in 2012. Young's generally private personal life hit the tabloids in the summer of 2014 when the singer filed for divorce from his wife of nearly 40 years, Pegi Young, and he was seen in the company of actress Daryl Hannah.