share:
Recent DVDs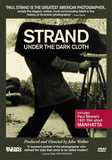 Strand: Under... Although his influence on the history of photography has been nothing short of... more info $21.95was $29.95 Buy Now
MEDIA:
WATCH MOVIE CLIPS
|
VIEW TRAILER
|
VIEW PHOTOS
|
WATCH A TCM PROMO
| | | | |
| --- | --- | --- | --- |
| Also Known As: | | Died: | March 14, 1997 |
| Born: | April 29, 1907 | Cause of Death: | |
| Birth Place: | Austria | Profession: | Director ... director producer extra assistant cameraman assistant director editor |
RATE AND COMMENT
BIOGRAPHY
Arguably the most successful German expatriate filmmaker in Hollywood after Billy Wilder, director Fred Zinnemann won two Academy Awards for "From Here to Eternity" (1953) and "A Man for All Seasons" (1966), while helming such classic films as "The Search" (1948), "High Noon" (1952), "The Nun's Story" (1959) and "The Day of the Jackal" (1973) among others. His films were celebrated for their exacting sense of realism, a technique he had adopted from working with documentarian Robert Flaherty, as well as their adventurous casting and numerous acting discoveries. Such legendary stars as Montgomery Clift and Shirley Jones received their start under Zimmermann, while Frank Sinatra and Donna Reed claimed Oscars for playing solidly against type in "From Here to Eternity." After claiming his second Oscar for "A Man for All Seasons," Zinnemann experienced a lengthy dry spell following an expensive and failed attempt to bring the novel Man's Fate to the screen. He rebounded in 1973 with "Day of the Jackal" before scoring a final hit with "Julia" in 1977. In all, Zinnemann's films earned 65 Oscar nominations and 24 actual trophies over the course of his five-decade career, which underscored his reputation as a versatile, reliable filmmaker who knew how to produce the best work from his cast and crew.
Born Alfred Zinnemann on April 29, 1907 in Vienna, Austria, the young man dreamed initially of becoming a concert violinist, but instead studied law at the University of Vienna. While there, he became fascinated by the films of directors Sergei Eisenstein and Eric von Stroheim, so he soon abandoned his law studies to work in the burgeoning motion picture industry. Zinnemann relocated to Paris in 1927 to study cinematography before making his debut in that regard with the groundbreaking "People on Sunday" (1930), a verite-style drama detailing life in pre-war Berlin using amateur actors. The film was notable for its array of talent behind the scenes, including director Curt and Robert Siodmak, screenwriter Billy Wilder and producer Edgar G. Ulmer, all of whom would enjoy their own successful careers in Hollywood.
Zinnemann lit out for California in 1929 with the hopes of finding steadier work in the Hollywood film industry. Once there, he toiled as an extra in Lewis Milestone's "All Quiet on the Western Front" (1930) before serving as an editor and later assistant to the documentary filmmaker Robert Flaherty. From Flaherty, whom he would credit as having the most significant impact on his professional life, Zinnemann learned to impart the sense of realism within a narrative film that earmarked all of his later work. His first effort to translate Flaherty's approach to a work of fiction was "Redes (Nets)" (1935), which depicted life in a rural fishing village with its own residents as its cast. In the late 1930s, Zinnemann was hired by MGM to direct for their short subjects department. There, he won his first Academy Award for "That Mothers Might Live" (1938), a biographical short about pioneering Hungarian physician Ignaz Semmelweis. In 1941, he began directing feature-length films, beginning with the B-thriller "Kid Glove Killer" (1942), before scoring his first hit with "The Seventh Cross" (1944). The action-drama, starring Spencer Tracy as an escaped POW pursued by his Nazi captors, was among the first to acknowledge the existence of concentration camps. Adding a heightened sense of realism to the proceedings was the presence of several German actors that had fled the rise of the Nazis, including Helene Weigel, the second wife of composer Bertolt Brecht.
Zinnemann worked steadily for MGM after "The Seventh Cross," but soon grew disenchanted with the quality of his assignments, which included such forgettable efforts as "My Brother Talks to Horses." His fortunes appeared to change with1948's "The Search," a moving drama about an American Army engineer (Montgomery Clift in his first film) who aided a young Czech boy displaced by World War II in finding his mother. Zinnemann received an Academy Award nomination for his work on the film, which took home two Oscars for Best Screenplay and Best Story. However, the success did not immediately boost him into the upper echelon of Hollywood directors. His subsequent efforts, including the noir thriller "Act of Violence" (1948) and "The Men" (1950), the latter of which featured Marlon Brando in his first screen role as a paraplegic veteran, were well-regarded if not particularly notable pictures. His 1951 feature, "Teresa," about a GI who struggled with issues of cowardice, earned him a Golden Lion nomination from the Venice Film Festival, but was otherwise marked by studio interference in the editing process.
However, Zinnemann's next film, "High Noon" (1952) firmly established him as one of Hollywood's top directors. A potent Western drama about a marshal (Gary Cooper) forced to face down a trio of killers out for revenge, the film's novel chronology, which unfolded in real time, and genre-breaking script, which drew comparisons to the HUAC proceedings that were currently taking place in Washington, helped it win four Academy Awards, including Cooper for Best Actor, while Zinnemann earned his second Oscar nomination for direction. He soon commenced on a string of high-profile films in the 1950s that would cement his position as one of the industry's great filmmakers.
Zinnemann's post-"High Noon" work was earmarked by both his versatility in different genres, as well as his talent for unusual casting choices that paid off in spades for both actor and director. He cast 26-year-old Julie Harris as the 12-year-old lead in his film adaptation of Carson McCullers' Southern drama "The Member of the Wedding" (1952), while Deborah Kerr, previously known for her well-heeled ladies of means, was tapped to play an adulterous Army wife in the sprawling World War II epic "From Here to Eternity" (1953). Donna Reed also broke from her established girl-next-door screen persona to play a prostitute in the film, which earned her an Academy Award for Best Supporting Actress, but the picture's most transformative casting was undoubtedly Frank Sinatra, who was at a career ebb when he replaced Eli Wallach as the doomed Maggio. The role also won Sinatra an Oscar, as well as a new shot at stardom. "From Here to Eternity" would net eight Oscars in all, including Best Picture and Zinnemann's first Oscar for Best Director.
Zinnemann followed the success of "From Here to Eternity" with "Oklahoma!" (1955), a big-screen adaptation of the Broadway musical that featured the debuts of its star, Shirley Jones, as well as the wide-screen format Todd-AO. He then shifted gears again for "A Hatful of Rain" (1957), a stark melodrama about a veteran (Don Murray) addicted to morphine, which earned an Oscar nod for co-star Anthony Franciosa. After abandoning a film version of Ernest Hemingway's novella The Old Man and the Sea (1958), Zinnemann's knack for casting against type once again yielded outstanding results with "The Nun's Story" (1959), which starred Audrey Hepburn, best known at the time for her light comedic roles, as a young Belgian nun who struggled to remain neutral during the Nazi rise to power. Hepburn also earned an Oscar nomination for the film, which would unofficially mark the end of Zinnemann's long string of studio hits.
His next picture, "The Sundowners" (1960), with Robert Mitchum and Deborah Kerr as Australian outback farmers, reaped numerous Oscar nominations, including Best Actress for Kerr and Best Director for Zinnemann, but was both a difficult shoot due to the unpredictable Australian weather, as well as a costly flop in the United States. Zinnemann would blame the film's poor reception on Warner Bros.' marketing campaign, which attempted to present the film as another "From Here to Eternity." Its follow-up, "Behold a Pale Horse" (1964), with Gregory Peck as a Spanish Civil War veteran pursued by police captain Anthony Quinn, was another failure that cost Columbia Pictures millions after the Spanish government refused to distribute their films in protest over the film's anti-Franco government stance. However, he rebounded in spectacular fashion, albeit briefly, with "A Man for All Seasons" (1966), a film version of Robert Bolt's play about Sir Thomas More (Paul Scofield), whose steadfast belief in his faith cost him his life after refusing to grant King Henry VII a divorce in order to marry Anne Boleyn (Vanessa Redgrave). The film captured six Oscars, including Best Picture and Best Actor for Scofield, whom the producers had initially refused to cast until Zinnemann came to his defense.
"A Man for All Seasons" would be Zinnemann's last studio success for nearly a decade. His next project, an adaptation of Andre Malraux's novel Man's Fate (1927), about the failed Communist takeover in Shanghai, China, was cancelled one week prior to the launch of filming. MGM then requested Zinnemann to reimburse them for $1 million of the $3.5 million spent on pre-production. The filmmaker initiated a lawsuit that resulted in a period of seven years in which he made no new films. The freeze-out ended in 1973 with "The Day of the Jackal," a taut thriller based on the novel by Frederick Forsyth about a British hitman hired to assassinate French president Charles De Gaulle. Zinnemann's eye for realistic detail lent considerable credence to a project that attempted to generate suspense in spite of the fact that audiences knew exactly how it would end. "Jackal" was a major hit for Universal, and earned Zinnemman BAFTA and Golden Globe nominations.
Four years later, he returned with "Julia" (1977), based on the novel by Lillian Hellman that purported to tell the story of her friend, an American heiress dedicated to opposing the Nazi movement in Germany. Though Zinnemann clashed with Hellman over the facts behind the story, which he later claimed were false, the film was his last great triumph, netting Oscars for Jason Robards, who played Hellman's lover, writer Dashiell Hammett, and Vanessa Redgrave as Julia. Zinnemann himself would receive his final Oscar nomination for direction, after which he struggled to find a follow-up. The Hollywood system had changed dramatically during his exile following the Man's Fate debacle, and Zinnemann often found himself at odds with the prevailing studio powers that be. A famous story about this period concerned an alleged meeting between Zinnemann and a young executive, who was unaware of the director's storied career. Asked to provide a list of his accomplishments, Zinnemann reportedly replied, "Sure. You first." Zinnemann's final screen effort was 1982's "Five Days One Summer," a thriller with Sean Connery and Betsey Bramlet as a couple with a dark secret. The film was largely ignored upon its release, and led to Zinnemann's retirement from filmmaking. He remained a lively and informative interview subject on Hollywood filmmaking for the better part of the next decade, surfacing briefly to oppose the 1997 remake of "Day of the Jackal," which bore little resemblance to his film or the source novel. It was later retitled "The Jackal" before disappearing from screens. Zinnemann passed away on March 14 of that year from a heart attack in London, England at the age of 89.
By Paul Gaita