share:
Recent DVDs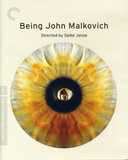 Being John... Have you ever wanted to be someone else? Or, more specifically, have you ever... more info $29.95was $39.95 Buy Now
Elton 60: Live... Blu-Ray edition. Elton John's record-breaking 60th sellout performance at... more info $18.95was $24.95 Buy Now
Dream a Little... Two teenage boys try to figure out love using their boysih good looks. Stars... more info $6.95was $9.98 Buy Now
MEDIA:
WATCH MOVIE CLIPS
|
VIEW TRAILER
|
VIEW PHOTOS
|
WATCH A TCM PROMO
| | | | |
| --- | --- | --- | --- |
| Also Known As: | | Died: | |
| Born: | January 4, 1960 | Cause of Death: | |
| Birth Place: | Decatur, Georgia, USA | Profession: | Music ... |
RATE AND COMMENT
MILESTONES
:
As a child lived on an army base in Germany
1980:
Dropped out of school to pursue music full time; played first live gig
1991:
R.E.M. released "Out of Time", the album featuring the celebrated breakthrough single "Losing My Religion"
1998:
Was executive producer of Todd Haynes' glam rock fairy tale "Velvet Goldmine"
:
While attending the University of Georgia, met musicians Peter Buck, Mike Mills and Bill Berry and formed the band R.E.M.
1999:
With C-00, co-produced Chris Smith's acclaimed documentary "American Movie"
2000:
With C-00, produced the drama "Spring Forward", starring Ned Beatty and Liev Schreiber; premiered at the Sundance Film Festival
:
Formed the independent film production company Single Cell Pictures
2000:
In April, formed Self Timer, a production company that served as parent to both C-00 (C-Hundred) Film and Single Cell Pictures; in June signed three-year, first-look deal with United Artists Films
1989:
Major label debut for R.E.M., the platinum selling album "Green", on Warner Bros. Records
1982:
R.E.M. released debut EP "Chronic Town"; signed with IRS Records
2001:
Served as executive producer of "13 Conversations About One Thing"; screened at Toronto International Film Festival; shown at 2002 Sundance Film Festival before its US theatrical release
1996:
Acted in Christopher Munch's "Color of a Brisk and Leaping Day"; screened at Sundance Film Festival
1998:
As part of C-00, produced the Student Academy Award-winning short "Tree Shade", directed by Lisa Collins
1988:
C-00 took on its first official production with the politically charged video for the R.E.M. single "Talk About the Passion"
1981:
R.E.M. released first single "Radio Free Europe"
1999:
R.E.M. released the soundtrack to Milos Forman's Andy Kaufman biopic "Man on the Moon", the film named after group's 1992 song tribute to the late comedian
1988:
R.E.M. signed to major recording deal with Warner Bros.
1998:
Released the photographic documentary book "Two Times Intro: On the Road with Patti Smith"
1994:
Single Cell Pictures signed a two-year deal with New Line Cinema; no films actually produced
1999:
The documentary "This Way Up: R.E.M.", chronicling the band's work on their album "Up", aired on Bravo
:
By age eight, was playing the guitar, the accordian and the piano
2000:
Co-produced "Our Song", a Crown Heights, Brooklyn-set drama writen, directed and produced by Jim McKay; premiered at Sundance Film Festival
1997:
Drummer Bill Berry left R.E.M.
1987:
First Top Ten charting single for R.E.M. "The One I Love"
1975:
Formed band Bad Habits, while still in high school
1991:
Played ice cream man Captain Scrummy in Nickelodeon's comedy special "The Adventures of Pete and Pete: What We Did On Our Summer Vacation"
1997:
Single Cell Pictures signed a two-year development deal with October Films that included a partnership between October and Warner Bros. records for soundtrack album production and distribution
1999:
Was a producer (with Single Cell) of celebrated music video director Spike Jonze's feature directorial debut "Being John Malkovich"
:
With partner director Jim McKay formed C-00 (C-Hundred) Films Corp. to produce music videos, documentaries, short films, PSAs and features