share:
Recent DVDs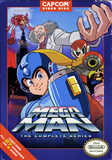 Mega Man... He's the super fighting robot, and he's got your powers! Battle through all 27... more info $27.95was $49.95 Buy Now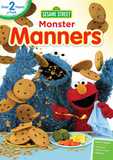 Sesame Street:... Help your little monsters learn to mind their manners! Can Rosita control her... more info $9.95was $12.98 Buy Now
MEDIA:
WATCH MOVIE CLIPS
|
VIEW TRAILER
|
VIEW PHOTOS
|
WATCH A TCM PROMO
| | | | |
| --- | --- | --- | --- |
| Also Known As: | Dirk Kevin Vahle | Died: | |
| Born: | | Cause of Death: | |
| Birth Place: | | Profession: | Film Production - Arial ... |
RATE AND COMMENT
BIOGRAPHY
Having established herself as a television superstar in her native Australia while just a teenager, actress Melissa George hit American shores at the age of 21 when she made a name for herself starring in moody features like "Dark City" (1998), "Mulholland Drive" (2001) and "30 Days of Night" (2006). Though she made strides in features, George found her greatest success on television, where her recurring role as an antagonistic government agent on the popular espionage series "Alias" (ABC, 2001-06) helped turn her into a star. From there, she appeared in films like "The Amityville Horror" (2005) and "Derailed" (2005), before earning high critical praise as an anesthesiologist with an unhealthy sexual fixation on her therapist on the award-winning series "In Treatment" (HBO, 2008-2010). George later joined the hit show "Grey's Anatomy" (ABC, 2005- ) as a bisexual surgical intern, only to leave the series on her own volition following talk of her recurring role becoming permanent. She went on to star in the highly-praised horror thriller, "Triangle" (2009), while thriving on television with the miniseries "Bag of Bones" (A&E, 2011) and as the star of the spy thriller "Hunted" (BBC One/Cinemax, 2012). Whether on the big or small screen, George continually earned accolades while positioning herself as one of the most-watched exports from Down Under.
Melissa George was born in Perth, Australia, on Aug. 6, 1976. She took an unusual path to show business, with childhood dance lessons leading to a sports career on the competitive roller-skating circuit, where she became a national champion. That exposure led to the fresh-faced teen being "discovered" for modeling work, and after snagging the title of Western Australia's Teenage Model of the Year at age 16, she was cast on the popular nighttime soap "Home and Away." George quickly became a fan favorite with her portrayal of runaway Angel, and during the course of her three-year run on the show, her character went from disheveled new girl in town to the center of the series: a teen single mother who became half of the series power couple, loses her mate, has his child and is finally swept away by a dashing young millionaire for her 1996 exit from the series. A favorite star in her native land, George released a line of sleepwear, An Angel at My Bedside, and starred in a teen-aimed health and fitness video "Mind, Body & Soul." In a 1997 effort to put her teenage image behind her, the 21-year-old bared her enviable shape in Australian Playboy in 1997, and the seemingly controversial move did not have much of a detrimental effect on her fan base, but rather, kept her in the public's mind.
A recurring role on the U.S./Australian co-production "Roar" (Fox, 1997) marked George's introduction to American audiences. She appeared opposite fellow Aussie up-and-comer Heath Ledger in the medieval-set adventure, where her long dark hair and revealing costumes had audiences likening her to the similarly-themed "Xena, Warrior Princess" (syndicated, 1995-2001). When "Roar" failed to make the leap to a second season, the undaunted actress set up a permanent home in Los Angeles in hopes of building a new career. The following year, she made her feature film debut with a small but pivotal role in the critically praised sci-fi noir "Dark City" (1998). In Stephen Soderbergh's similarly dark revenge drama "The Limey" (1999), she had a supporting role as a doomed young woman whose ex-con father (Terrence Stamp) goes on a mission to avenge her death.
While still relatively unknown in the United States, George's summer of 2000 wedding to Chilean film director Claudio Dabed in Bali was invaded by paparazzi-filled helicopters scooping the event for George's fan base in Australia and the United Kingdom. She did begin to make headway with mainstream American audiences the following year as a cheeky high-school cheerleader and bank robber obsessed with "Late Night" host Conan O'Brien in the teen black comedy, "Sugar & Spice" (2001). She had a small role in David Lynch's dizzying but critically adored tale of aspiring Hollywood actresses, "Mulholland Drive" (2001), and landed alongside John Stamos on the short-lived but memorably sexy primetime adventure series "Thieves" (ABC, 2001), playing a tech-savvy career criminal. After several more false starts in ill-fated series pilots, George's career was boosted with a recurring appearance as the too-sexy nanny to Ross and Rachel's daughter on "Friends" (NBC, 1994-2004) and a prominent guest spot on "Charmed" (The WB, 1998-2006).
In 2003, George joined the cast of the wildly popular action-adventure series "Alias" (ABC, 2001-06) for its third season in a villainous recurring role as NSC Liaison Lauren Reed, who married Sydney's (Jennifer Garner) former beau (Michael Vartan) while the spy was in a coma. She finally landed a significant big screen success with the 2005 remake of the supernatural classic "The Amityville Horror," playing the mother of a family whose home is possessed by evil spirits. Her star continued to rise with a strong supporting role in the noir thriller "Derailed" (2005), in which she played the schoolteacher wife of a Chicago ad executive (Clive Owen), whose affair with a vibrant woman (Jennifer Aniston) leads to a pitfall of crime and deception. "Turistas," a low-budget thriller about a group of backpackers stranded in the remote Brazilian jungle after a tour bus accident, was released on home DVD the same year.
George stayed on the horror/thriller track for her next spate of film offerings, playing a detective investigating a rash of murders in "W?Z" (2007), and a small-town Alaska resident under siege by vampires in the moderately successful "30 Days of Night" (2007), starring Josh Hartnett. In a refreshing change of pace, George co-starred alongside Michael Sheen and Ron Livingston in the inspirational indie "Music Within"(2007), about a handicapped Vietnam vet who worked to change America's perceptions about the disabled. In 2008, George landed her highest profile role to date when she was cast in a recurring role on top-rated medical drama "Grey's Anatomy" as a bisexual surgical intern who stirs up the hospital's romantic storylines. Concurrently, she was cast in a regular role in the Emmy-winning HBO drama "In Treatment" (HBO, 2008-) as a psychotherapy patient who is, herself, a medical anesthesiologist. Despite not being picked up to continue her role in the show's second season, George earned a Best Supporting Actress Golden Globe nomination for her "In Treatment" work in season one.
On the feature side, George found time to make a brief return to her native country to make the well-received horror thriller, "Triangle" (2009), where she played a young woman on a yachting trip with a group of friends who find themselves trapped in the Bermuda Triangle after a freak storm. She returned to American television for a three-episode arc on "Lie to Me" (Fox, 2009-2011), before tackling a supporting role in the British-made "Swinging with the Finkels" (2010), a playful sex comedy about a lethargic married couple (Martin Freeman and Mandy Moore) who take to swinging in order to spice up their lives. George next starred in the British thriller "A Lonely Place to Die" (2011), which followed a group of mountaineers fending off deadly kidnappers after they free a young girl who was buried alive, and appeared opposite Pierce Brosnan and Annabeth Gish in the two-part miniseries adaptation of Stephen King's "Bag of Bones" (A&E, 2011). Back on series television, George landed the leading role on the espionage series "Hunted" (BBC One/Cinemax, 2012), where she played a former intelligence operative who goes undercover as a nanny after surviving an assassination attempt while trying to unearth who set her up.