share:
Recent DVDs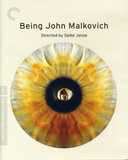 Being John... Have you ever wanted to be someone else? Or, more specifically, have you ever... more info $29.95was $39.95 Buy Now
Confessions of... Based on the "unauthorized autobiography" of 'The Gong Show' creator Chuck... more info $6.95was $9.98 Buy Now
MEDIA:
WATCH MOVIE CLIPS
|
VIEW TRAILER
|
VIEW PHOTOS
|
WATCH A TCM PROMO
| | | | |
| --- | --- | --- | --- |
| Also Known As: | Charles Stuart Kaufman | Died: | |
| Born: | November 1, 1958 | Cause of Death: | |
| Birth Place: | New York CityUSA | Profession: | Writer ... screenwriter producer playwright |
RATE AND COMMENT
BIOGRAPHY
Without a doubt one of Hollywood's most iconoclastic and imaginative screenwriters, Charlie Kaufman tapped into his surreal imagination that was one part Franz Kafka, another part Philip K. Dick, and produced some of the most inventive films of the early 21st century. Starting off as a writer on television shows like "Get a Life!" (Fox, 1990-92) and "The Edge" (Fox, 1992-93), Kaufman realized his dream of writing features with "Being John Malkovich" (1999), an absurd and hilarious dramedy that announced his arrival as a formidable artiste who managed to attract mainstream attention. Immediately tagged as one who shied away from the media spotlight, Kaufman was rather reticent about personal details and instead allowed his work to speak for itself. After receiving an enormous amount of praise and a substantial cult following with "Malkovich," he followed up with the mildly received screwball comedy "Human Nature" (2001). Kaufman let his imagination loose with "Adaptation" (2002), an attempt to adapt Susan Orlean's best-selling novel The Orchid Thief, where the scribe wound up writing himself and fictional twin brother, Donald Kaufman, into the script to hilarious and awards-worthy results. But it was "Eternal Sunshine of the Spotless Mind" (2004) that earned Kaufman his widest praise, thanks to an imaginative storyline that was pinned down by honest emotion. By the time he made his directorial debut with the maudlin "Synecdoche, New York" (2008) and its even more ambitious stop-motion animated follow-up "Anomalisa" (2015), Kaufman had cemented his reputation as filmmaker capable of turning wildly complex ideas into believable and entertaining movies.
Born on Nov. 1, 1958 in New York City, Kaufman moved with his family to Connecticut, where he attended William H. Hall High School in West Hartford. After graduation, he briefly attended Boston University before transferring to New York University, where he studied film alongside future director Chris Columbus. He knocked around Manhattan for a time, working odd jobs at a warehouse and answering phones, before he and writing partner Paul Proch had a few items published in National Lampoon and wrote a well-received play called "The Fat Zip." With his eyes set on breaking into show business, Kaufman moved to Los Angeles, where he finally caught a break in 1991 when he was hired as a staff writer on the quirky Chris Elliott sitcom, "Get a Life!" (Fox, 1990-92). The two episodes he penned - one about a female ex-con who takes Elliot prisoner and another about Elliot drinking a concoction that allowed him to travel back in time - allowed Kaufman to display elements of the surreal which would later become his hallmark. He went on to write some 30-odd episodes of television, ranging from the ensemble sketch comedy "The Edge" (Fox, 1992-93) to more conventional sitcoms like "The Trouble with Larry" (CBS, 1993) and the second season of "Ned and Stacey" (Fox, 1995-97).
While earning a living working in television, Kaufman nurtured his dream project of writing a feature film. Begun as "a story about a man who falls in love with someone who is not his wife," as he once described to Salon magazine, "Being John Malkovich" (1999) evolved into an inventive story about Craig Schwartz (John Cusack), a down-and-out puppeteer whose filing job on the 7 ½ floor of a Manhattan office building leads him to find a strange doorway that allows him to enter the mind of John Malkovich (John Malkovich) and experience the aloof actor's life for 15 minute clips. After partnering with Maxine, a sexy, but demanding coworker (Catherine Keener) to charge people for the experience, Craig finds himself losing his grip on reality while also losing his wife, Lotte (a virtually unrecognizable Cameron Diaz), to Maxine. Kaufman selected Malkovich for several reasons, chiefly because the name when repeated - particularly in the scene where the actor entered his own mind - sounded hilarious. Convincing the actor to give his permission to use his name and to play this version of himself took some doing - reportedly Malkovich was both intrigued and horrified after reading the script. From its initial screenings at international film festivals, "Being John Malkovich" generated enormously positive buzz, appearing on many critics lists for top movies of the year. Despite making a scant $22 million at the box office - plenty to recoup its $10 million budget - "Malkovich" was hailed as a triumph for Kaufman and fledgling director Spike Jonze.
Kaufman next teamed up with director Michel Gondry for "Human Nature" (2001), another surreal relationship story about a hirsute woman (Patricia Arquette) who goes off to live in the woods with a man who thinks he is an ape (Rhys Ifans), much to the chagrin of a disgruntled scientist (Tim Robbins). Though not as well received as Kaufman's first effort, "Human Nature" earned positive reviews. The following year, Kaufman and Jonze reunited for the remarkable reality-bending "Adaptation" (2002), which focused on Kaufman himself (Nicolas Cage), a timid, flabby, balding, anxiety-ridden screenwriter struggling to adapt author Susan Orlean's best-selling novel The Orchid Thief into a motion picture. Inspired, existential, poignant and unabashedly eccentric, "Adaptation" was a work of extreme originality, flip-flopping between fact, fiction and fantasy while depicting both the self-loathing Kaufman's angst-ridden life and major plot elements from the book by Orleans (Meryl Streep), which chronicled her encounters with real-life Miami orchid thief John Laroche (Chris Cooper). Meanwhile, Kaufman employs a fictional twin brother, Donald (also Cage), as his opposite number, a carefree, script-savvy aspiring writer who slavishly and successfully figures out the formula for cranking out typical Hollywood pap. Hailed by critics for its zany originality, "Adaptation" figured into the year-end awards ceremonies, particularly for Chris Cooper, who won an Oscar for Best Supporting Actor. In an ironic twist, both Kaufmans - the real-life Charlie and his fictional twin Donald, who shared writing credit - were nominated for Best Adapted Screenplay.
In the same year that "Adaptation" was released, George Clooney made his directorial debut with the Kaufman-penned "Confessions of a Dangerous Mind" (2002), an adaptation of the presumably fictionalized autobiography of game show host Chuck Barris of "The Gong Show" (NBC/syndicated, 1976-1980) fame, who claimed to have lead a double life as a CIA assassin. Critically lauded, especially for Clooney's daring directions, "Confessions" was nonetheless a commercial failure. As Kaufman's clout grew among Hollywood actors looking to take on unconventional projects, he managed to deliver one of his most accessible and surprisingly romantic works, "Eternal Sunshine of the Spotless Mind" (2004), which he wrote after collaborating on the story with Pierre Bismuth and Michel Gondry. The movie focused on Joel (Jim Carrey) and Clementine (Kate Winslet) as a pair of lovers whose traumatic breakup leads them to a company that can erase painful memories, triggering a bizarre journey into Joel's mind, where one by one his memories of Clementine disappear forever. With a stellar supporting cast that included Elijah Wood, Kirstin Dunst, Mark Ruffalo and Tom Wilkinson, "Eternal Sunshine of the Spotless Mind" earned rave critical reviews. Although released much earlier than the usual awards season fare, the film made such a strong impression that it ultimately collected numerous awards and nominations. Most notably, Kaufman took home honors for Best Original Screenplay at the BAFTA Awards, the Writers Guild of America Awards and ultimately the Academy Awards.
The usually skittish and solitary Kaufman surprised many when he decided to step into the director's role for his next film, "Synecdoche, New York" (2008), another bizarre, cerebral meditation on the meaning of one's life. The straight-up drama starred Philip Seymour Hoffman as Caden Cotard, a neurotic playwright wallowing in self-doubt who decides to build a life-size replica of New York City inside a vast warehouse, populate it with thousands of actors and put on a play for the next several decades as a means of discovering his own purpose in life. Co-starring Kaufman regular Catherine Keener, as well as Samantha Morton and Emily Watson, "Synecdoche" - which was originally intended to be directed by Spike Jonze, who wound up serving as producer instead - received wildly mixed reviews, with some critics calling it the best film of the year, while others deemed it one of the worst. Of the latter group, many cited the nearly incomprehensible plot for the film's downfall, though "Synecdoche" was universally lauded for its overriding ambition. Still, the movie became a commercial failure at the box office. Undaunted, Kaufman took on an even more ambitious project, writing and co-directing the stop-motion animated drama "Anomalisa" (2015), based on his 2005 play of the same title. The film was a critical success and scored major award nominations.