share:
Recent DVDs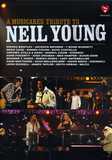 A MusiCares... Features Crosby Stills & Nash, Elton John, Norah Jones, Lady Antebellum, Dave... more info $13.95was $14.98 Buy Now
MEDIA:
WATCH MOVIE CLIPS
|
VIEW TRAILER
|
VIEW PHOTOS
|
WATCH A TCM PROMO
| | | | |
| --- | --- | --- | --- |
| Also Known As: | Joseph Henry Burnett,T Bone Burnett | Died: | |
| Born: | January 14, 1948 | Cause of Death: | |
| Birth Place: | | Profession: | Music ... |
RATE AND COMMENT
BIOGRAPHY
T-Bone Burnett first gained notice in Bob Dylan's backing band and, following a string of critically-acclaimed but commercially unsuccessful solo albums, transformed himself from cult concern to Hollywood mainstay with a multitude of Grammy-winning soundtracks and scores. Responsible for guiding the early careers of Gillian Welch, Counting Crows and The Wallflowers and reviving the chart fortunes of Roy Orbison, Tony Bennett and Robert Plant, Burnett has also planted his imprint on hundreds of records since the early 80s to become one of the most sought-after and well-respected producers of his generation.
Born in St. Louis, MO in 1948 but raised in Fort Worth, Joseph Henry Burnett grew up on the area's blend of blues, R&B and Tex-Mex; after stints in various local bands, he made his first significant musical contribution when he provided the frantic drumming for The Legendary Stardust Cowboy's 1968 novelty hit "Paralyzed." Four years later, he earned his first major production credit on Delbert & Glen's self-titled debut and recorded his first solo album, The B-52 Band & The Fabulous Skylarks, under the name J. Henry Burnett. But his career only really began to gather pace after he was invited by Bob Dylan to perform on his Rolling Thunder Revue in 1975.
Once the tour reached its conclusion, Burnett hooked up with two of his fellow sidemen, David Mansfield and Steven Soles, to form The Alpha Band, releasing their eponymous first studio effort in 1977. But despite a major-label deal with Clive Davis, the record and subsequent releases Spark In The Dark and The Statue Makers Of Hollywood failed to strike a chord with audiences and the group split in 1979. Undeterred, Burnett resumed his solo career with the roots rock of 1980's Truth Decay and 1983's Proof Through The Night, a collaborative album featuring the likes of The Who's Pete Townshend, Ry Cooder and Richard Thompson.
Despite a continued lack of mainstream interest, Burnett added to his discography with 1986's self-titled fourth LP and 1987's The Talking Animals. But it was as a producer where his talents began to really flourish, particularly on the likes of Elvis Costello's King Of Dreams, Roy Orbison's In Dreams and The Turning, the 1987 breakthrough album from Christian pop vocalist Leslie Phillips, whom Burnett married. (Burnett also produced several alternative pop records for his wife after she changed her professional name to Sam Phillips.) However, Burnett did eventually receive a trace of recognition for his own material in 1992 when his first solo album in five years, The Criminal Under My Own Hat, landed a well-deserved Grammy nod for Best Contemporary Folk Album.
But instead of capitalizing on the nomination, Burnett instead spent the rest of the decade in a backseat role, helming hit records from the likes of Counting Crows (August and Everything After) and The Wallflowers (Bringing Down The Horse) before serving as music supervisor on his first major film venture, "The Big Lebowski" (1998). Burnett then achieved the biggest success of his career when he teamed up again with the Coen Brothers on "O Brother, Where Art Thou?" (2000) to produce the nine-million-selling bluegrass-themed soundtrack and create the original score, later picking up four Grammy Awards for his efforts including Producer Of The Year, Non-Classical.
Burnett's sterling work on the Deep South comedy subsequently attracted the rest of Hollywood's attention and after setting up DMZ Records with the Coens, he went onto produce a number of big-name soundtracks that were released through the label including The Ladykillers, A Mighty Wind and Cold Mountain, the latter of which saw him pick up his first Oscar nomination for Best Original Song (Elvis Costello's "Scarlet Tide"). His valuable contribution to Johnny Cash biopic "Walk The Line" (2005) was later acknowledged by Reese Witherspoon during her Oscar-winning acceptance speech.
Away from his film commitments, Burnett also continued to establish his production credentials on Grammy-winning albums from Tony Bennett & KD Lang (A Wonderful World), Robert Plant & Alison Krauss (Raising Sand) and B.B. King (One Kind Favor). While he also returned to the solo fray by embarking on his first live tour in nearly two decades, recording his first album in 14 years, The True False Identity, and releasing Tooth Of Crime, a collection of pieces he'd previously composed for Sam Shepard's play of the same name.
Adding to his extensive awards haul, his work on "Crazy Heart" (2009) picked up two Grammys, a Golden Globe and an Academy Award for Best Original Song ("The Weary Kind"). He also received critical acclaim for his production on Elton John and Leon Russell's collaborative effort, The Union, John Mellencamp's No Better Than This and The Secret Sisters' self-titled debut. In 2012, he produced the soundtrack for the first part of "The Hunger Games" trilogy and after working with screenwriter wife Callie Khouri on the first season of her TV series "Nashville" (ABC 2012- ), he once again reunited with the Coens on the 1960s folk-scene homage "Inside Llewyn Davis" (2013).