share:
Recent DVDs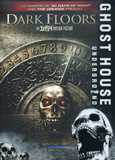 Dark Floors ... A father and his autistic daughter try to escape a hospital that has... more info $11.95was $14.98 Buy Now
MEDIA:
WATCH MOVIE CLIPS
|
VIEW TRAILER
|
VIEW PHOTOS
|
WATCH A TCM PROMO
| | | | |
| --- | --- | --- | --- |
| Also Known As: | | Died: | |
| Born: | | Cause of Death: | |
| Birth Place: | | Profession: | Cast ... |
RATE AND COMMENT
BIOGRAPHY
Hailed as a literary laureate of the Everyman, curmudgeonly comic book scribe Harvey Pekar essayed the banal moments of daily life with clarity and honesty in his series of graphic novels, American Splendor, for nearly 40 years. An Ohio native, he first became fascinated by the possibilities of sequential art storytelling after meeting underground comics legend Robert Crumb in the early 1960s. Nearly 10 years later, with the encouragement and artistic contributions of Crumb, Pekar self-published the first issue of American Splendor in 1976. Even as his book gained an increasingly loyal following over the years, his chronic self-doubt and anxieties over finances kept him shackled to his job as a file clerk at the local Veteran's Administration hospital until his eventual retirement in 2001. During the 1980s Pekar met and married his third wife, Joyce Brabner, an early fan of his work who would later collaborate with him on several projects. Later, Pekar gained wider notoriety with a series of contentious appearances on "Late Night with David Letterman" (NBC, 1982-1993). After a particularly awkward on-air rant in 1988, Pekar found himself banned from the show for life. With the release of the biographical film adaptation "American Splendor" (2003), Pekar's reputation and recognition were at an all time high. And yet, despite the professional success, as well as a lasting marriage and family, the author remained plagued by depression and chronic health issues for the remainder of his life. When once asked about his literary legacy, Pekar described American Splendor as "a series of day-after-day activities that have more influence on a person than any spectacular or traumatic events. It's the 99 percent of life that nobody ever writes about."
Born Harvey Lawrence Pekar on Oct. 8, 1939 in Cleveland, OH, he was the oldest son of Saul and Dora Pekar, Jewish immigrants from Poland. Pekar and his younger brother, Allen, grew up in an increasingly African-American neighborhood in the Cleveland area, a demographic shift that led to young Harvey frequently being the target of anti-white slurs and beatings meted out by groups of area youths. It was a traumatic experience; one that Pekar later suspected had instilled in him deep-seated feelings of inferiority. He graduated from Shaker Heights High School in 1957 and attended Case Western University for a year before dropping out, due to his difficulties with mathematics. After a series of low-paying jobs that offered few prospects, Pekar enlisted in the U.S. Navy, but was later discharged after his chronic anxieties made it impossible for him to regularly pass inspections. Since the late-1950s, Pekar - a devout lover of classic jazz - had been writing music reviews for various musical publications, including Downbeat; while it provided a creative outlet and bolstered his self-esteem, it hardly constituted gainful employment. As luck would have it, while perusing jazz albums in a local record store in 1962, he struck up a conversation with a fellow enthusiast and Cleveland resident - alternative comic book artist Robert Crumb. Pekar was struck by the potential of comic books as an artistic medium after seeing Crumb's early work, and over the next 10 years, he continually mulled over the idea of creating a comic of his own.
Having bounced from one nowhere job to the next since his return from the Navy, Pekar at last found employment that suited him when he was hired on as a clerk at the Veteran's Administration Hospital in Cleveland. It was a position that Pekar - who unceasingly fretted about becoming unemployed - would hold for nearly 40 years. Although he continued to contemplate the idea of writing a comic book, Pekar was no artist. Having put together early versions using crude stick figures, he showed his work to Crumb, who had returned to Cleveland for a visit in 1972. Crumb was impressed enough to suggest that Pekar enlist the talents of various artists to draw the stories for publication, going so far as to volunteer his own services. In 1976 the first issue of American Splendor was self-published by Pekar. With the subtitle "From Off the Streets of Cleveland," the autobiographical vignettes followed the author's daily travails of money woes, health concerns, and frequently contentious relationships with friends and co-workers. Above all, his chronicle of the Everyman was brutally honest and unfiltered, daring to cover the seemingly banal minutia of modern life in detail. While maintaining his job at the VA, Pekar produced, published and distributed the first 15 issues of American Splendor. In addition to R. Crumb, he collaborated with a multitude of artists, including Greg Budgett, Brian Bram and Gary Dumm. Although he claimed that self-publishing actually lost him money, the project proved successful enough to merit its continuation, and Pekar gradually began to gain notoriety within the underground comic book scene of the late 1970s.
As the niche popularity of his comic book grew, Pekar found himself in the unfamiliar position of having admirers. One such American Splendor fan was Joyce Brabner, a writer, legal activist, and comic book store owner with whom Pekar began a letter and phone correspondence in the early 1980s. The two would eventually meet face to face while Brabner was in Cleveland on unrelated business. One day later, they were married. For Pekar, it would be his third union. A few years later, he came to the attention of late night talk show host, David Letterman, on whose show he would appear several times. Cantankerous and confrontational as always, Pekar attempted to provoke Letterman during his first visit to the program, with subsequent appearances became increasingly contentious. Although it made for good ratings, after a ranting Pekar pushed Letterman to his limit during an August 1988 taping, the comic book writer was banned from the show. On the home front, Pekar's life took a turn from the ordinary to the devastating, when he was diagnosed with lymphatic cancer in 1990. The ordeal that followed - including an excruciating chemotherapy regimen - was chronicled in the graphic novel Our Cancer Year. Winner of the 1995 Harvey Award for Best Original work, the book was co-written by Pekar and Brabner. In 1998 the couple adopted a daughter, nine-year-old Danielle Batone.
By now a sort of fringe celebrity, and highly respected in his chosen field, Pekar was periodically asked to contribute to documentary projects. He appeared in "Comic Book Confidential" (1988), a historical account of the underappreciated medium. Also known as an incredibly prolific and knowledgeable collector of jazz records, he was interviewed for Alan Zweig's examination of the subject, "Vinyl" (2000). It was, however, with the release of the independent film "American Splendor" (2003) that Pekar's notoriety reached a height that he never dreamed possible. Equal parts biopic and a comprehensive adaptation of the long-running comic book series, it starred actor Paul Giamatti as Pekar and Hope Davis as Brabner, with the real life Pekar and Brabner also appearing as themselves, commenting on their lives and the surreal nature of being depicted in a movie. Widely praised, the movie won several top critics awards, in addition to garnering an Academy Award nomination for Best Adapted Screenplay. As one would expect, the experience was meticulously recounted with a 2004 graphic novel, fittingly titled Our Movie Year. Pekar returned to his adolescence, one filled with violence and self-doubt, in The Quitter (2005), illustrated by Dean Haspiel. Other works included 2008's Students for a Democratic Society: A Graphic History and Studs Terkel's Working: A Graphic Novel Adaptation in 2009. Despite his success and venerated position among his peers, Pekar never escaped the anxieties and depression that simultaneously informed his work and plagued his daily existence. Recently diagnosed with prostate cancer and once again battling the lymphoma that had returned, Pekar died on July 12, 2010. Although early speculation posited suicide, the official coroner's report listed the cause of death as an accidental overdose, due to improper use of two anti-depressant medications. Harvey Pekar was 70 years old.
By Bryce P. Coleman