share:
Recent DVDs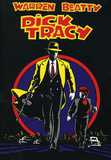 Dick Tracy ... Warren Beatty, Madonna, Al Pacino. The Dick Tracy comic strip comes to life in... more info $6.95was $6.25 Buy Now
Spartacus... Stanley Kubrick directed a cast of screen legends including Kirk Douglas as the... more info $37.95was $49.95 Buy Now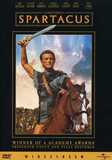 Spartacus ... Director Stanly Kubrick's multi-Academy Award winning historical epic drama... more info $11.21was $14.98 Buy Now
MEDIA:
WATCH MOVIE CLIPS
|
VIEW TRAILER
|
VIEW PHOTOS
|
WATCH A TCM PROMO
| | | | |
| --- | --- | --- | --- |
| Also Known As: | | Died: | February 12, 2007 |
| Born: | May 24, 1913 | Cause of Death: | age-related complications |
| Birth Place: | London, England, GB | Profession: | Visual Effects ... |
RATE AND COMMENT
BIOGRAPHY
As the premier special effects artist for Walt Disney Studios for 30 years, Academy Award-winner Peter Ellenshaw made fantasy reality for kids of all ages. Mentored by effects pioneer W. Percy Day, Ellenshaw learned the visual trickery of matte painting on films like "Thief of Baghdad" (1940) and "Black Narcissus" (1947). Walt Disney asked Ellenshaw to produce visuals for his first live-action endeavor "Treasure Island" (1950) and the success of that film led to an almost exclusive working relationship with Disney, who quickly enlisted Ellenshaw's talents for the special effects extravaganza "20,000 Leagues Under the Sea" (1954). Following impressive work on features like "Swiss Family Robinson" (1960), he earned an Academy Award for his special effects work on "Mary Poppins" (1964) and picked up similar nominations for his contributions to "Bedknobs and Broomsticks" (1971) and "The Island at the Top of the World" (1974). In a sort of symbolic passing of the torch to his son Harrison - an accomplished matte painter in his own right - the two collaborated on Disney's take on sci-fi adventure "The Black Hole" (1979). Not long after providing his services to the Warren Beatty adaptation of "Dick Tracy" (1990), Ellenshaw was honored as a Disney Legend in 1993. Although the technique he helped define was later replaced by digital technology and his seamlessly integrated visuals often went unnoticed by the public, the contributions of Ellenshaw and his contemporaries nonetheless remained shining examples of artistry and imagination, preserved on film for generations to come.
William "Peter" Ellenshaw was born in London, England on May 24, 1913. Having moved to Essex shortly before the outbreak of World War I, young Peter, his two sisters and their mother soon found their new hometown targeted by German zeppelins overheard during bombing raids. In an attempt to keep her children both safe and occupied, his mother placed Peter and his sisters underneath a sturdy table and armed them with pencils and crayons. It was during these unlikely moments that Peter - who not surprisingly often drew depictions of zeppelins - first discovered his latent artistic abilities. Sadly, Peter's father died during the war, and although his mother later remarried, the boy was forced to drop out of school to help support the family at the age of 14. While working as a garage mechanic, Ellenshaw continued to pursue his love of painting and drawing. So impressive were his talents that they later came to the attention of Walter Percy Day, a renowned artist in the British film industry. Percy specialized in the effects technique known as matte painting, in which a realistic painting is combined (typically as a background element) with live action footage to create large scale visuals deemed too expensive to physically create. Day took Ellenshaw under his wing as an apprentice and before long the young artist was working on such early films as "Things to Come" (1936), "The Thief of Baghdad" (1940) and "Major Barbara" (1941) as an uncredited assistant matte artist.
His burgeoning career was interrupted by World War II, prompting Ellenshaw to join the Royal Air Force as a pilot for the duration of the conflict. Upon his safe return, he resumed his professional endeavors under the tutelage of Day with more work on such visually spectacular film productions as the fantasy "Stairway to Heaven" (1946) and the haunting drama "Black Narcissus" (1947), both by the acclaimed British filmmaking partnership of Michael Powell and Emeric Pressburger. Around this time, he was approached by none other than Walt Disney, who was about to film his company's very first live-action film in and around London. Impressed by Ellenshaw's ability, Disney asked him to provide matte paintings for his adaptation of Robert Louis Stevenson's adventure classic "Treasure Island" (1950). Now ready to strike out on his own, the artist began what became a lifelong association with the studio. Thanks to Ellenshaw's realistic yet fanciful depictions of such sights as an 18th century London Harbor filled with schooners, merchant vessels and other sailing ships, the company's first live-action film lived up to the lofty expectations of the exacting Walt Disney and enthusiastic fans everywhere.
In 1953, Ellenshaw made the move from London to California, where he lent his talents to the development of Walt Disney's crowning achievement, Disneyland. In addition to rides and other attractions, Ellenshaw painted the first map of the park, reproduced for postcards, souvenir books and countless memorabilia over the decades. He next worked on the Disney live-action fantasy-adventure, "20,000 Leagues Under the Sea" (1954). The film was a veritable special effects extravaganza for its time, and Ellenshaw contributed breathtakingly realistic shots of Vulcania, Captain Nemo's secret island base. His footing with Disney now secure, Ellenshaw went on to contribute matte shots and a variety of special effects for television productions like "Davy Crockett, King of the Wild Frontier" (ABC, 1955) and "Zorro" (ABC, 1957-59). Similar duties on a plethora of films followed as well, among them "Darby O'Gill & the Little People" (1959), "Pollyanna," (1960), "Swiss Family Robinson" (1960) and "The Absent-Minded Professor" (1961). Most notably, Ellenshaw concocted effects for the beloved Julie Andrews musical fantasy "Mary Poppins" (1964) - work that earned him his first and only Oscar win. In his role Ellenshaw supervised a team for the highly unique sodium vapor process, whereby different visual elements could be combined onto a single piece of film. A breakout hit for the studio and a groundbreaking production in terms of live-action/animation, it picked up a total of five Academy Awards, an all-time best for Disney.
Ellenshaw continued to delve into the realm of special effects with visual trickery devised for "The Love Bug" (1968), prior to receiving another Academy Award nomination for his work as an art director on the enchanting live-action/cartoon hybrid "Bedknobs & Broomsticks" (1971). His work on the Jules Verne-esque "The Island at the Top of the World" (1974) and the science fiction adventure "The Black Hole" (1979) earned Ellenshaw two more nominations from the Academy. Assisting him on the latter film was his son Harrison, who had not only worked under his father on several previous Disney productions, but on the groundbreaking sci-fi epic "Star Wars" (1977), the now gold standard to which "The Black Hole" aspired. In between those two projects Ellenshaw and his wife moved to Ireland for a few years, where he painted land and seascapes before ultimately returning to Southern California. After supervising some matte shots for "Superman IV: The Quest for Peace" (1987), Ellenshaw briefly came out of retirement to provide matte paintings for Warren Beatty's colorful homage to the crime comic strip "Dick Tracy" (1990). Rightfully recognized for his invaluable contributions to the company over the decades, Ellenshaw was officially named a Disney Legend in 1993. Over the years that followed Ellenshaw and his wife of 58 years enjoyed their well-earned retirement together until Bobbie's death in 2000. Peter Ellenshaw passed away seven years later at the age of 93 on Feb. 12, 2007.
By Bryce P. Coleman