share:
Recent DVDs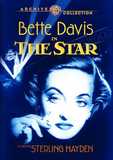 The Star ... Movie queen Margaret Elliot's popularity and fortune have gone bad. But she's... more info $13.46was $17.99 Buy Now
House on... Victoria has survived Nazi concentration by assuming the identity of one who... more info $14.95was $19.98 Buy Now
MEDIA:
WATCH MOVIE CLIPS
|
VIEW TRAILER
|
VIEW PHOTOS
|
WATCH A TCM PROMO
| | | | |
| --- | --- | --- | --- |
| Also Known As: | | Died: | |
| Born: | | Cause of Death: | |
| Birth Place: | | Profession: | Cast ... |
RATE AND COMMENT
BIOGRAPHY
One of the busiest character actors of the late 1990s and 2000s, Dylan Baker was the go-to talent for men of authority whose professional veneer often covered a fundamental flaw in such films as "Happiness" (1998), "The Cell" (2000), "Road to Perdition" (2002) and "Spider-Man 2" (2004). A veteran of the New York stage, he began appearing in features and on television in the late 1980s, eventually graduating to small, showy parts in "The Long Walk Home" (1990) and the legal series "Murder One" (ABC, 1995-97). Todd Solondz's disturbing family drama launched him into mainstream attention as a pedophilic psychiatrist; Hollywood soon beckoned in the form of roles in "The Road to Perdition" (2002), Sam Raimi's "Spider-Man 2" and "3" (2007), and an Emmy nod for "The Good Wife" (NBC, 2009-16). His keenly personable yet intense performances made him a favorite with indie and mainstream audiences alike.
Born Oct. 7, 1959 in Syracuse, VA, and raised in neighboring Lynchburg, he was the youngest of four brothers born to parents who both worked as lawyers. He discovered acting as a teenager and performed in local theater before earning a BFA in the craft from Southern Methodist University in 1980. A master's degree from Yale University soon followed, as did regular work on and Off-Broadway, beginning with 1986's "Not About Her s" which earned him an Obie Award. That same year, Baker made his television debut as Richard Crenna's lawyer son in "A Case of Deadly Force" (CBS, 1986); a year later, he was a memorably crass, sinus-troubled hillbilly who reluctantly offers a ride to stranded travelers Steve Martin and John Candy in John Hughes' "Planes, Trains and Automobiles" (1987).
Baker balanced his work in features and television with stage roles throughout the late 1980s and early 1990s. His on-screen work frequently called on him to play upstanding - or uptight - supporting roles, as evidenced by his French aide to General Montcalm in "Last of the Mohicans" (1992) or "Disclosure" (1994), with Michael Douglas. But he could also play broadly comic, like his oafish son of Raymond Burr in "Delirious" (1991), or downright evil, like Sissy Spacek's virulently racist brother-in-law in "The Long Walk Home" (1990). Meanwhile, his performance in the historical comedy "The Beast" (1991) earned him Tony and Drama Desk nominations.
In 1995, Baker became a series regular on the Steven Bochco-produced "Murder One" as police lieutenant Arthur Polson; despite critical acclaim, the show was a ratings failure, and significant retooling by the network before its second season resulted in the removal of Baker, along with most of the original cast. His genuine breakout role came three years later with Todd Solondz's "Happiness" (1998), an unflinchingly bleak look at the lives of three sisters and their families. Baker played the husband of middle sister Cynthia Stevenson, whose suburban life and successful career as a psychiatrist masked an obsession with young boys. Critics and audiences alike were deeply conflicted over the character, who is unrepentant over his assault of two young friends of his son, yet managed to appear sympathetic and even humorous. For his performance, Baker earned an Independent Spirit Award nomination and a National Board of Review Award as part of an acting ensemble.
The exposure afforded to him by "Happiness" led to regular work in indie films, including Woody Allen's "Celebrity" (1998), which also featured his wife, actress Becky Ann Baker of "Freaks and Geeks" (NBC, 1999-2000) fame, and Darren Aronofsky's "Requiem for a Dream" (2000). Eventually, minor and supporting roles in Hollywood product came his way. He was one of a team of scientists who enable Jennifer Lopez to enter the mind of serial killer Vincent D'Onofrio in "The Cell" (2000); "Thirteen Days" (2000) cast him as real-life Secretary of Defense Robert McNamara, who helps President John F. Kennedy (Bruce Greenwood) out of the Cuban Missile Crisis; while his detective in "Along Came a Spider" (2001) was more hindrance than help to Morgan Freeman's forensic psychologist. Turns like these, along with his rabidly hawkish military man in John Boorman's "The Tailor of Panama" (2001), the ill-fated mob accountant in "The Road to Perdition" (2002), and occasional leads, like his off-beat programming chief in Paris Barclay's "The Big Time" (2002), about the early days of television, made him one of the busiest and more recognizable character actors in the business.
In 2003, Baker's straight-laced veneer made for the perfect sitcom dad in "The Pitts" (Fox, 2003), a broad comedy that poked fun at the idyllic lives led by TV families by presenting the nearly-perfect Pitts, whose charmed existence was wracked by spates of staggering bad luck. The show itself had little luck in the ratings, and despite an attempt to revive it as an animated program, it disappeared with little fanfare. Its demise seemed to have no impact on Baker's career; he was soon back to playing leads Ed Smart, father of kidnap victim Elizabeth Smart in "The Elizabeth Smart Story" (CBS, 2003) and important supporting roles like Dr. Curt Connors, best known to Marvel Comics fan as the human alter ego of the villainous Lizard in "Spider-Man 2" (2004) and its sequel, "Spider-Man 3" (2007). In "Kinsey" (2004), he was the reluctant administrator for the Rockefeller Foundation who approved a grant for Alfred Kinsey's studies on human sexuality, while the controversial "Book of Daniel" series (NBC, 2006) cast him as a parish warden displeased with neurotic reverend Aiden Quinn.
Baker soon found himself dividing his time between acting assignments in film and on television. He was an astrophysicist who joins an illegal cross-country in the short-lived "Drive" (Fox, 2007), then shifted to the equally brief "Kings" (NBC, 2009) as the manipulative brother-in-law to Ian McShane's conscience-plagued ruler of a fictitious empire. At the movies, Baker played Evan Rachel Wood's father in the sprawling musical Beatles epic, "Across the Universe" (2007), then voiced radical protester David Dellinger in "Chicago 10" (2007), an ambitious, partly animated retelling of the famed trial of protestors at the Democratic National Convention in Chicago circa 1968. "Revolutionary Road" (2008) found him in full white-collar mode as a bored co-worker of Leonardo DiCaprio, with whom he and the rest of the cast shared an Ensemble Cast Award from the Palm Springs International Film Festival. In 2010, Baker earned his first Emmy Award nomination as a businessman who remains supremely confident that he will not be convicted for the murder of his wife - a crime he freely admits to committing - on "The Good Wife" (NBC, 2009-16). Two years later, he repeated the feat with a second nomination for the role in the guest actor category.