share:
Recent DVDs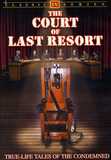 The Court of... Four classic episodes of the classic TV series dramatizing real court cases,... more info $5.95was $6.98 Buy Now
Final Prayer ... When a church in a remote area reports strange happenings, a team of Vatican... more info $21.95was $26.98 Buy Now
MEDIA:
WATCH MOVIE CLIPS
|
VIEW TRAILER
|
VIEW PHOTOS
|
WATCH A TCM PROMO
| | | | |
| --- | --- | --- | --- |
| Also Known As: | Perry Ivans | Died: | |
| Born: | | Cause of Death: | |
| Birth Place: | | Profession: | Cast ... |
RATE AND COMMENT
BIOGRAPHY
Tony Award-winning actress Judith Ivey was already well on her way to becoming one of the brightest stars on Broadway by the time she launched a prolific career in film and on television. Earning her professional stripes in the thriving theater community of Chicago in the mid-1970s, she soon took her act to Broadway, where she won her first Tony for her performance in a production of "Steaming" in 1983. At the same time, Ivey began appearing in a string of feature film and television projects that included "The Lonely Guy" (1984) opposite Steve Martin, "The Long Hot Summer" (NBC, 1985) with Don Johnson, and "Compromising Positions" (1985), alongside Susan Sarandon. Disappointments such as a brief leading role in the failed sitcom "Down Home" (NBC, 1990-91) were balanced out by well-received recurring characters on such successful series as "Designing Women" (CBS, 1986-1993). Over the years, Ivey maintained a busy schedule that include work on stage and in film and TV, including a lauded performance on Broadway in "The Glass Menagerie," "The Devil's Advocate" (1997) and "Rose Red" (ABC, 2002). Truly an actor's actor, Ivey gracefully took on roles of every cultural background and age range, and in virtually every medium throughout an inarguably impressive career.
Born Judith Lee Ivey on Sept. 4, 1951 in El Paso, TX, she was the oldest child of educators Nathan and Dorothy Ivey. When the family moved to Dowagiac, MI for a number of years, she attended the area's Union High School prior to enrolling at John A. Logan College and Illinois State University, where she received her early theatrical training. Ivey made her professional debut on the stages of Chicago in a 1974 production of "The Sea" at the Goodman Theatre. After racking up several notable stage credits, the motivated young actress made the inevitable move to New York City, where she took her first bow on Broadway in a mounting of "Bedroom Farce" in 1979. Other stage roles - both on and off-Broadway - followed, including a performance in a 1981 production of "Piaf," a biographical drama about the troubled French singer. By this time, Ivey began to venture into screen work, making her network television debut in 1982 with a guest turn on the groundbreaking female cop show "Cagney & Lacey" (CBS, 1981-88), followed by a supporting role in the preachy telepic "Dixie: Changing Habits" (CBS, 1983). Back in front of the Broadway stage lights, Ivey won her first Tony Award for her risqué and bravura performance in "Steaming" (1983) - a comedy about a group of women who gather regularly at a local spa to discuss their lives, hopes and fears.
As the 1980s got under way, so too did Ivey's budding career in film and television. Within the course of the same year, she played Steve Martin's romantic interest in "The Lonely Guy" (1984), appeared alongside Paul Newman and Robbie Benson in the family drama "Harry & Son" (1984), and took on a thankless role as Gene Wilder's underappreciated wife in the romantic comedy "The Woman in Red" (1984). Ivey convincingly inhabited the role of Noel, the feisty spinsterish daughter of a Southern family's tyrannical patriarch in the miniseries "The Long Hot Summer" (NBC, 1985), starring Don Johnson. Meanwhile, she stole every scene she was in as Susan Sarandon's best friend in the cult-classic feature "Compromising Positions" (1985). Continuing to impress audiences and critics alike, Ivey picked up a second Tony that same year for her performance as the abused go-go dancer in David Rabe's brutal dark comedy, "Hurlyburly," amongst a stellar cast that included William Hurt, Harvey Keitel and Sigourney Weaver. Other notable stage roles included her portrayal of an overprotective mother in George Furth's semi-autobiographical "Precious Sons" (1986), followed by a turn in the 1987 Broadway revival of Noel Coward's "Blithe Spirit." Keeping the Broadway connection alive, Ivey played Jonathan Silverman's Aunt Blanche in the film adaptation of Neil Simon's hit play "Brighton Beach Memoirs" (1986).
By now, Ivey was working with the best and the brightest in all mediums. She appeared opposite Jennifer Jason Leigh and Eric Stoltz in the Southern gothic thriller "Sister, Sister" (1987), and hammed it up with Shelley Long in the reincarnation comedy "Hello Again" (1987). In more serious fare, she teamed with Bruce Willis and a strong ensemble cast in director Norman Jewison's Vietnam War memorial, "In Country" (1989). Ivey also demonstrated her flair for broad comedy as a regular on several sitcoms, including a stint as a career woman who returns to her Texas roots on "Down Home" (NBC, 1990-91), her first attempt at headlining a series of her own. Back on Broadway, Ivey played a widowed housekeeper opposite veteran actor Jason Robards as an irascible professor in the 1991 production of "Park Your Car in Harvard Yard" at the Music Box Theatre. On television, she was the prosecuting attorney trying to put an accused husband killer (Meredith Baxter) behind bars in "Her Final Fury: Betty Broderick, the Last Chapter" (CBS, 1992). Ivey next played yet another Southern character, the wealthy widow B.J. Poteet, on the final season of the sitcom "Designing Women" (CBS, 1986-1993).
Applying her vocal talent to animation for the first time, Ivey voiced the character of Eleanor Sherman, the repressed mother of Jon Lovitz's character, "The Critic" (ABC/Fox 1994-95). Ivey was one of the four women who battled with their domineering mother-in-law on a weekly basis on the soon-cancelled "The Five Mrs. Buchanans" (CBS, 1994-95), then played the best friend of the troubled TV newswoman in the tabloid biopic "Almost Golden: The Jessica Savitch Story" (Lifetime, 1995). Later, she took on a regular cast role in the early Dave Chappelle comedy "Buddies" (ABC, 1996), another short-lived sitcom. She again worked with Jennifer Jason Leigh in the film adaptation of Henry James' "Washington Square" (1997), and played tempted attorney Keanu Reeves' mother in "The Devil's Advocate" (1997). Other television roles for Ivey included a turn as one of the intrepid psychics investigating a haunted house in the three-part Stephen King miniseries "Rose Red" (ABC, 2002), and a recurring character on the popular sitcom "Will & Grace" (NBC, 1998-2006) that same year. Not content to merely appear on the stage, Ivey had been directing for a number of years on projects that included a 2005 production of "Steel Magnolias" at Houston's Alley Theater.
Soon after the run of "Steel Magnolias" Ivey joined the ensemble cast of Clint Eastwood's docudrama about the soldiers involved in the historic raising of the American flag on the island of Iwo Jima, in "Flags of Our Fathers" (2006). Other late-decade appearances for the actress included a guest turn as bride-to-be Dr. Arizona Robbins' (Jessica Capshaw) mother on the "White Wedding" episode of the long-running medical melodrama "Grey's Anatomy" (ABC, 2005- ). Ivey continued to be a forceful presence on the stages of New York with her portrayal of the relentlessly nagging mother, Amanda Wingfield, in Tennessee Williams' "The Glass Menagerie" in 2010, for which she won the Lucille Lortel Award for Outstanding Lead Actress.