DVDs from TCM Shop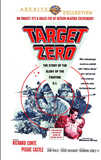 Target Zero International soldiers fight... MORE&nbsp> $15.96 Regularly $19.99 Buy Now
NOTES
DVDs from TCM Shop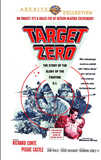 Target Zero International soldiers fight... MORE&nbsp> $15.96
Regularly $19.99 buy now
Before the opening credits, there is a montage, accompanied by a voice-over narration that discusses how the battle lines changed frequently during the Korean War and introduces all the main male characters. The film ends with a written acknowledgment to "the officers and men of Ft. Carson, Colorado, and the Colorado Air National Guard" for their assistance in making the picture possible. A July 1951 Hollywood Reporter news item announcing Warner Bros.' purchase of the property stated that Robert Sisk was originally slated to produce the film. Although the Hollywood Reporter review states that the film was shot entirely on location at Ft. Carson, CO, Hollywood Reporter news items and the first Hollywood Reporter production chart also mention Arizona and Colorado Springs as shooting sites for the film.
Reviews and the CBCS list the names of characters played by Don Oreck and L. Q. Jones as "Stacey Zorbados" and "Felix Zimbalist" but in the film, the characters are called "Stacey Della Nueva" and "Felix O'Hara," respectively. Target Zero was the first film in which Jones was billed under that name. Jones had previously appeared onscreen under his real name, Justus E. McQueen, in the 1955 Warner Bros. release Battle Cry. The actor played a character named "L. Q. Jones" in that film, and subsequently assumed his character's name as his stage name.
According to an October 1954 Hollywood Reporter news item, powdermen Royal Lowe and Louis Farkas were killed, and truck driver Paul Zook was critically injured, during an explosion at Colorado Springs when, after completing location shooting, explosives blew up while being loaded onto a truck.