DVDs from TCM Shop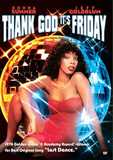 Thank God It's Friday Show biz hopefuls flock to the... MORE&nbsp> $17.95 Regularly $20.95 Buy Now
Quotes
DVDs from TCM Shop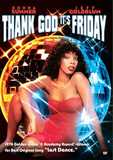 Thank God It's Friday Show biz hopefuls flock to the... MORE&nbsp> $17.95
Regularly $20.95 buy now
Bobby Speed


Hey listen man. When I, Bobby Speed, promises his audience live music, he delivers.

Sam


You'd better, turkey, or you'll be back at the supermarket announcin' specials!

Sue


Dave, it's good for us to experience new things. We have to reach out together, be more open to things.

Dave


Oh God, you've been reading Cosmopolitan again.

Carl


Here. Put this on.

Ken


What is this?

Carl


Lip gloss. Makes you look hot.

Ken


Sick.

Maddy


Now the absolute proof of creephood does he come in a friend's car. Oh, come on.

Jennifer


Maddy, Maddy, you came in my car.

Maddy


That's different.

Dave


If she can experience, I can experience.

Dave


You always stand like that?

Jackie


Only when I feel my energy being drained. Standing on one leg doesn't allow the energy complete flow. You can lose it in the floor. Would you like to dance?

Dave


Well, uh ...

Jackie


Yes! You would.

Dave


Yeah, O.K.